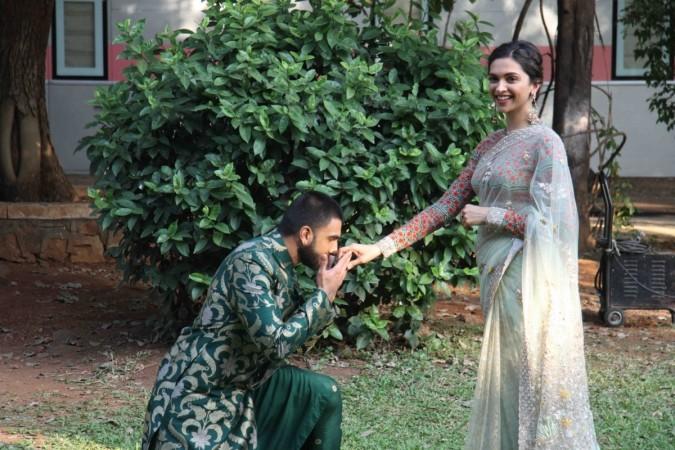 Deepika Padukone and Ranveer Singh are different people, and so it's quite obvious that they would express themselves differently. While the former is a quiet person, the boyfriend is bubbling with uncontrollable energy.
According to Deccan Chronicle, Singh's PDA at a recently-concluded award ceremony wasn't received well by Padukone after which he has had to keep a check on his ways with her and other people in public.
Also, after receiving the Best Actor award, he not only thanked Amitabh Bachchan but also Padukone saying that she had made his performance better and life beautiful, reported Catch News.
"Ranveer is by nature demonstrative. He wears his heart on his sleeve, hugs everyone in sight, kisses guys on their cheeks and hugs his lady friends too. To hold himself back is not him. But after what happened during his live performance at the Screen Awards, he has been strictly forbidden from getting carried away. The poor guy doesn't know how to react when Deepika is around," an insider informed the leading daily.
Interestingly, Singh had touched Padukone's parents' feet after Rekha announced his name for the Best Actor award (for "Bajirao Mastani) at the Filmfare Awards 2016, and the girlfriend seemed okay with it. The gesture was heart-warming and in no way over-the-top.
In other news, Padukone will next be seen in Vin Diesel's "XXX: The Return of Xander Cage" and Singh is busy prepping for Aditya Chopra's "Befikre".