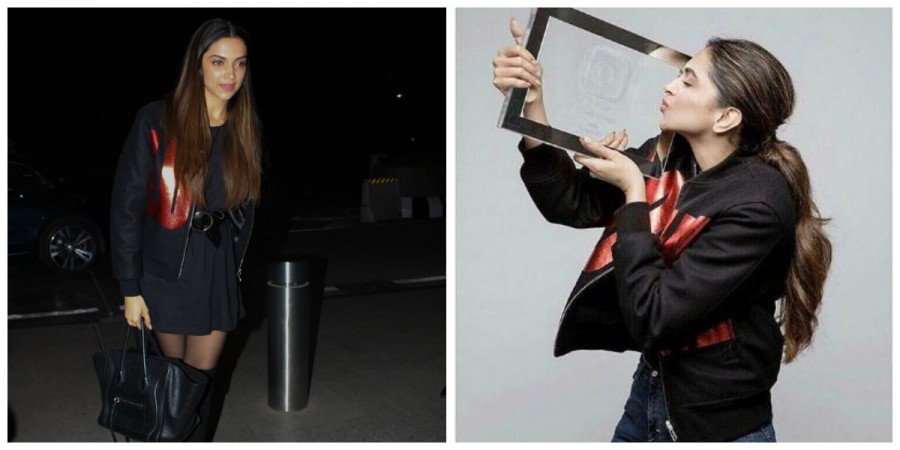 It looks like Deepika Padukone doesn't care who says what about her repeating outfits. This time, the actress recycled yet one other jacket and nailed it.
As the actress received an award for crossing 20 million followers on Instagram on November 27 while wearing a casual outfit of jeans paired with a jacket, it reminded us of something. Well, in February this year, Deepika wore the same Givenchy bomber jacket at the airport over a short black dress and paired it with a pair of thigh-high boots.
But at the end of the day, Deepika nailed both the looks.
Sharing her excitement over making the milestone on the Instagram, she wrote on the photosharing app, "Was so excited to receive this today!This milestone will always be special!Thank you @instagram ".
This is not the first time Deepika has repeated her outfits. Her fashion game is always in question – for good and bad reasons.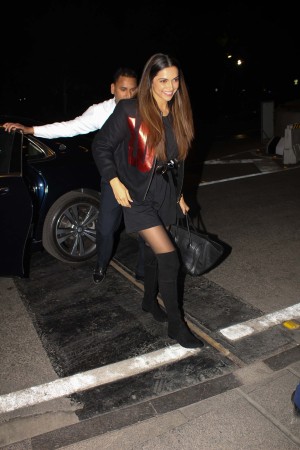 She wore an off-shoulder crochet style dress by Chloe at Shah Rukh Khan's birthday party this year. Deepika wore this outfit in IIFA 2016. Though the dress gives a romantic look, will you call it a disaster or a clever trick?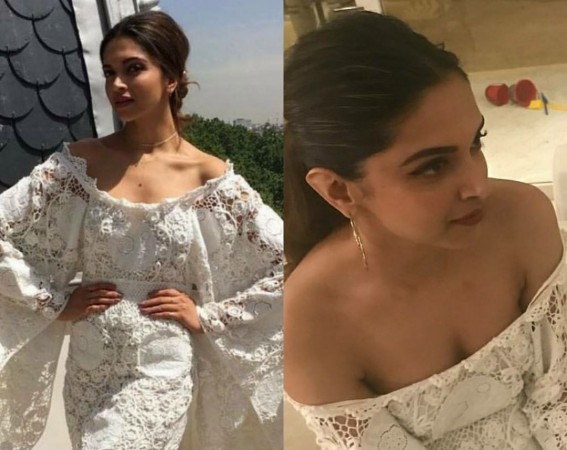 When celebrities repeat clothes, it always becomes the talk of the town!
Before this, Deepika was seen wearing golden shimmery pants with a black strappy top. This was the same outfit she wore at Shahid Kapoor's birthday bash in February this year.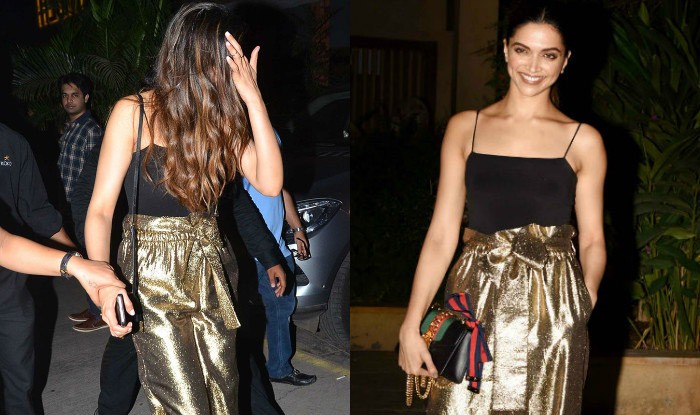 In 2012, Deepika wore a black and golden Dolce Gabbana dress for Vogue Awards and later repeated the same look at Vanity Fair Oscars party in 2017.
But way to go Deepika, as she doesn't hesitate to repeat clothes and carries them with confidence and grace each time.