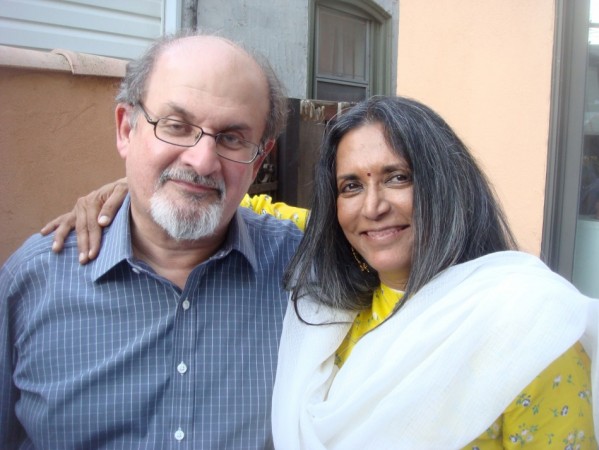 The premiere of Deepa Mehta's upcoming movie, "Midnight's Children" raised a fresh controversy on Wednesday at the 17th International Film Festival of Kerala (IFFK) after showing former Prime Minister Indira Gandhi in a poor light.
According to reports, R. Balakrishna Pillai, former Kerala minister and estranged father of State Cinema Minister K.B Ganesh Kumar, was the first to lash out at the film's makers, saying that the screening should not have taken place. "This should not have been allowed to be screened because Indira Gandhi is a passion for many..." IANS quoted him as saying.
Taking a dig at Kumar, Pillai said, "The minister should take up the responsibility for this mess."
Pillai, who heads Kerala Congress (B), and Kumar were in the spotlight over the past year for their verbal attacks against each other.
Describing the controversy as 'needless', Kumar retorted, "A cinema should not be seen politically. Those who are airing opinions are those who have not seen the film. But I felt sad when at the end of the film the Indian map was shown... it was without Kashmir."
As per reports, the movie has irked many other local Congress leaders, including former minister and Congress leader Pandalam Sudhakaran, who argued that the movie was unacceptable for its poor portrayal of the country.
The film, which reportedly had trouble in finding distributors in India, is now facing turmoil amid rumours that film will be banned following the screening.
Dispelling the reports, Mehta said that the movie will hit 400 theatres across India.
Midnight's Children, which will be released on Dec 28, is a film based on Salman Rushdie's novel with the same title. The story plot revolves around the emergency imposed by Indira Gandhi in June 1975. The film cast includes Satya Bhabha, Siddharth, Ronit Roy, Rahul Bose, Anupam Kher, Darsheel Safary, Soha Ali Khan and Shabana Azmi.
Along with Deepa Mehta, actors Rahul Bose and Rajat Gupta were also present at the premiere.