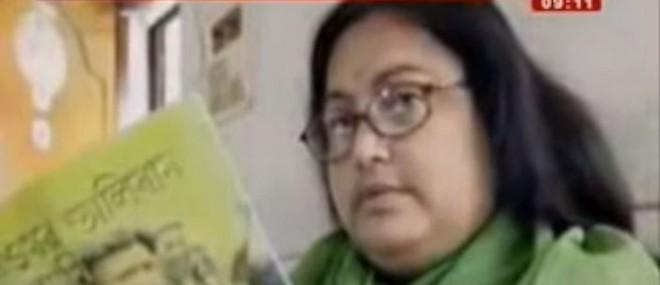 Afghan authorities said that that assassination of Bengali author Sushmita Banerjee, who was shot dead in Kabul earlier this month, was plotted in Pakistan.
Banerjee, known for her memoir "Kabuliwalar Bangali Bou" (A Kabuliwala'sBengali Wife), was shot dead outside her home in Afghanistan's Paktika province by suspected Taliban militants on 4 September.
About a week after her death, authorities told the Indian embassy in the country that the Pakistani Taliban, Afghan Taliban and Haqqani network were involved in the assassination.
"The plan was made in Pakistan and they worked with Akbar Musafir, the local commander of Afghan Taliban in Paktika, where it is also part of the Haqqani network," said government sources, reported Indian Express.
The information was revealed during an interrogation with the four men and two Haqqani network militants arrested in relation to the incident.
On 11 September, four people were arrested on suspicion and detained taking the total number of arrest to six, in relation to Banerjee's murder.
Afghan police also arrested two militants of the Haqqani network and said that the two militants arrested from the capital of Paktika province, Sharan, earlier on 9 September have admitted to killing her.
The four men detained on suspicion are identified as Nawab, Ruzi Khan, Mohammad Rahim and Mir Hamza.
Banerjee had married an Afghan businessman while working in Kolkata and ran away to Afghanistan after her parents objected to their marriage.
Police suspect that Banerjee was targeted for her efforts in social service and defiance against the fundamentalists. She made repeated attempts to escape seeing the horrors inflicted on the Afghans by the Taliban. She finally succeeded in fleeing the country in 1995.
[Also Read: In-Depth: Life and Death of Taliban Attack Victim Sushmita Banerjee.]
Her best-selling novel "A Kabuliwala's Bengali Wife" was made into a Bollywood film "Escape from Taliban" featuring Manisha Koirala in lead in 2003.
Following her death, dozens had gathered in front of Kabul University to protest against the brutal killing. A silent protest was also staged in Kolkata.