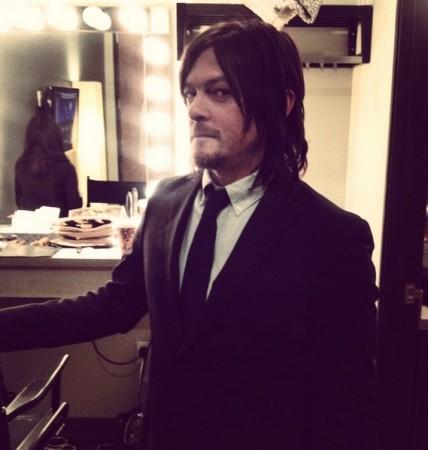 Fake death reports of celebrities have become very common on the internet with the advent of social networking sites. "The Walking Dead" star Norman Reedus and former Disney star Miley Cyrus were among those who were mourned even while they are alive.
Recently, several websites are giving fans an opportunity to republish old death hoaxes as an expression of anger and this has created more problems. It might not be possible to stop those reports from appearing on the internet, but readers can always cross-check the news for authenticity.
We bring you a list of 10 celebrities who have been victims of death hoax:
Russell crow
The death hoax report of the "Robin Hood" actor was published by New York City radio station Z100 on 10 July, 2010. According to the report, Crow had died after falling from a 50-feet hight cliff in Austria. However, his representatives revealed that he is not dead.
Rihanna
The Barbadian singer became a victim of death hoax on 9 January 2012. The fake report claimed that Rihanna died in a plane crash and her fans started sharing their grief on Twitter. Later, the news was rubbished by the celeb.
Robert Pattinson
An online death hoax report of the "Twilight" star claimed that he died in a car accident on 28 July, 2012. However, the report was uploaded on 27 July and his fans could easily make out that it is fake.
Brad Pitt
The "Fight Club" star joined the list of death hoax victims on the same day. However, he was not killed by social media platforms, but by a satire website. The fake report claimed that Pitt died due to a snowboarding accident at the Zermatt ski resort in Zermatt, Switzerland and it took a while for his fans to realise that the report was a fake one.
Jackie Chan
An internet death hoax killed martial arts superstar in July 2013. As per the report, Chan fell from a 12-storey building and died during the production of his upcoming film. His fans immediately picked up the news and it started trending on social networking sites. Later, the "Rush Hour" star personally rebbished the report by posting a photo of himself holding the same day's newspaper.
Eddie Murphy
An internet death hoax report of American comedian started doing the rounds on Twitter on 3 December, 2013. The post stated that Murphy had been killed in a snowboarding accident. Though fans of the stand-up comedian initially refused to believe the message, after a while they started sharing their condolences on various social media platforms. Later, his representatives revealed that he is alive and healthy.
Norman Reedus
"The Walking Dead" star became a victim of death hoax on 31 May, 2014. The fake report captured the attention of his fans after a post stating "Reedus killed in a car crash" appeared on Twitter. Later, a Facebook page was also created with the title "RIP Norman Reedus". However, the celeb was not affected by the fake report and made fun of it by uploading a photo of a broken down car on Instagram.
Miley Cyrus
"Wrecking Ball" singer has also been a victim of internet death hoax. On 5 November, 2014 a fake news about Cyrus death appeared on Facebook and it claimed that the singer was found dead due to drug overdose. The post immediately captured the attention of many of her fans and they started sharing their grief on Twitter. However, the "Hannah Montana" actress took it as a joke and uploaded several peculiar photos on Instagram.
George Clooney
Death hoax of the Academy Award winner was a result of a web user's anger. The person uploaded a fake death report of the celeb on the internet and social networking sites were flooded with condolence messages. Many of his friends were also shaken by the news, but his representative denied the report to the media.
Ricky Martin
A fake death report of this Puerto Rican singer started doing the rounds after a You Tube channel called "Shocking And-upcoming" uploaded a news about it. According to the death hoax, Martin died in a car accident in January 2015. However, the celeb humorously denied the news by posting a photo of him on Instagram with a caption "Hello from #heaven. ???????"