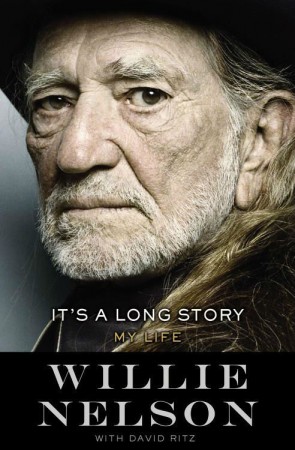 Legendary musician Willie Nelson has once again fallen victim to a death hoax. In less than three months, this is the second time that false death rumours have dogged the legend.
A false article published on MSMBC has paved way for the rumours and created confusion in the minds of the audience.The report said that Nelson was found dead at his residence in Maui Home.
"Legendary country music star Willie Nelson was found dead today in his Maui home. He was 81 years old. Rumors of Nelson's death first circulated early April 14, 2015 on social media outlets but was later confirmed by police," the website reported.
"A groundskeeper scheduled to perform yard maintenance on Nelson's property reportedly found the singer/songwriter unresponsive on the front lawn and immediately called 911. There was no evidence of drug abuse or alcohol and no signs of foul play," said Det. Aldeson, adds the report.
"Determining an official cause of death could take as long as 3 weeks," said County Coroner Frank Shultz. "It's just too early to tell what caused his tragic death."
The news comes just days after a recent "60 Minutes" interview, where Nelson was quoted as saying "Life is good and I have never felt better or been happier."
However, this news sent shock waves to his fans, who spread the link without checking the credibility of the site and verifying the truth. They later realised that it is a website that is known for its satirical and hoax stories.
Read some of the Twitter reactions to the death hoax below:
LukeforEOTY Posted
Ok some people just go a little to far like just stop✋ Willie Nelson is NOT dead people it is a HOAX
Natalie Groves Wrote
Bill Arhos, founder of #AustinCityLimits, dies at 80. ACL debuted in 1974 with #WillieNelson: http://Akvue.tv/1FNWop9
Super Gossip Tweeted
Austin City Limits Foundr Bill Arhos Dead at 80 #AustinCityLimits #AustinsKLRUArhos #BillArhos #WillieNelson http://j.mp/1EwFJrp
TweetbugPR Posted
http://msmbc.co/iconic-country-star-willie-nelson-dies-at-81.php ... #WillieNelson is NOT dead. I wish people will stop spreading false rumours about talented people. #music
CarDaddy124 Wrote
R.I.P #WillieNelson
David Wangberg Posted
I will never understand the "joy" people get from creating faux celebrity death reports. #WillieNelson
American Pop Radio Wrote
ATTENTION: Earlier, I posted that Willie Nelson died, but Willie Nelson isn't dead! It was a death hoax! I'm so sorry! #WillieNelson #Alive
RJ Dralle Posted
No, #WillieNelson is NOT dead! It was a hoax. He commented,"No I aint dead, but a few of my brain cells will b after I smoke this joint!"
Spoiled Tweeted
Had to come on twitter to see if #WillieNelson died thank god stupid hoax