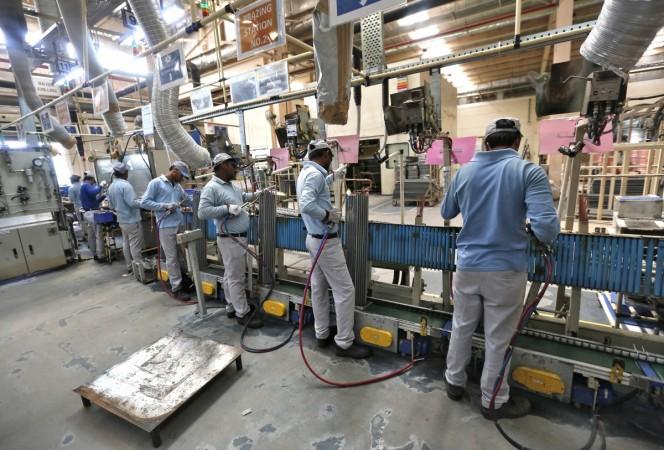 The Odisha government has claimed that it has received an investment intent worth over Rs 2 lakh crore in diversified sectors during the just concluded "Make in Odisha" conclave with major commitments coming from metal-based industrial houses.
According to a state government communiqué, 82 firms including two overseas companies have shown interest in investment in the state.
Metals and minerals sector remained at the core of investors' interest with commitment worth Rs 97,911 crore coming from mineral based companies during the conclave. All traditional investors such as Vedanta, Jindal and Tata Steel, who already have units in the state, reaffirmed their investment plans with proposed expansion of their manufacturing units.
Power and infrastructure were the other sectors with the bulk of investment commitments. While investors showed intent to invest around Rs 38,500 crore in infrastructure sector, power sector saw intent of around Rs 30,000 crore from various firms.
Similarly, fertilizers, refinery, petrochemicals and plastics industry sector attracted proposals worth Rs 27,000 crore and food processing saw proposals worth Rs 2,101 crore. However, information technology witnessed only proposals worth Rs 1,500 crore with healthcare sector seeing commitment worth Rs 1,400 crore.
Despite these huge investment commitments, industry watchers remained skeptical about actual grounding of projects as the state had seen some high profile exits in previous years.
Noted among them is Arcelor Mittal, which shelved its proposed Rs 50,000 crore greenfield steel project in the state owing to land acquisition difficulties. Similarly, South Korean steel firm Posco has also said it wouldn't pursue its proposed integrated steel plant in Jagatsinghpur district of the state due to host of issues including local protest against the project.
Apart from aborted projects, many corporates including Vedanta are facing severe raw material supply issues to run their units at optimum capacities.
Meanwhile, the state's efforts to attract more non-mineral based companies have not met much success with interest in food processing, tourism and information technology remaining subdued.