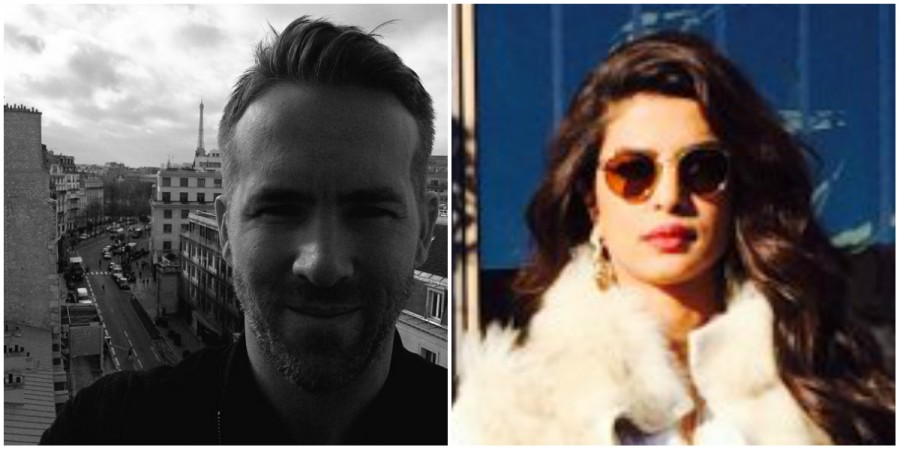 Clearly, Priyanka Chopra must have done some really good deeds to be showered with praises and accolades -- left, right and centre. Hollywood hottie Ryan Reynolds wants to work with the "Quantico star".
Talking to Mumbai Mirror about films and more, he said he loved the fact how Bollywood films are so lively and alive. When prodded about desi girl Ms. Chopra, Reynolds said he had not seen her show, adding that she was charming in her interviews.
"I have not seen her show (Quantico) but I've seen her interviews and she is charming, funny, and smart. She's got a huge following and is doing great. I would love to work with her. I can see why she is a big star," the leading daily quoted her as saying.
She must have gotten used to the flattery especially after Gerard Butler made an oblique marriage proposal to the leading lady in question. "I am still single because I am waiting for Priyanka Chopra," IANS quoted him as saying.
The whole world's swooning over how awesome she is, but the girl is busy honouring her professional commitments. "17 hrs!! What is happening! Thank God I looooove my job!Body Feeling battered.. Need a good Zzzzz. Love ya world! Xoxo," she tweeted.
In other news, Chopra has a film coming up back home -- "Jai Gangaajal" -- in which she takes up the role of a cop. Slated for a 4 March release, it also features filmmaker Prakash Jha in a key role. "It's a relevant film, which talks about many things, including feminism, why farmers commit suicide, corruption in the system, etc. It's also about a woman, who fights corruption," she told the Hindustan Times.