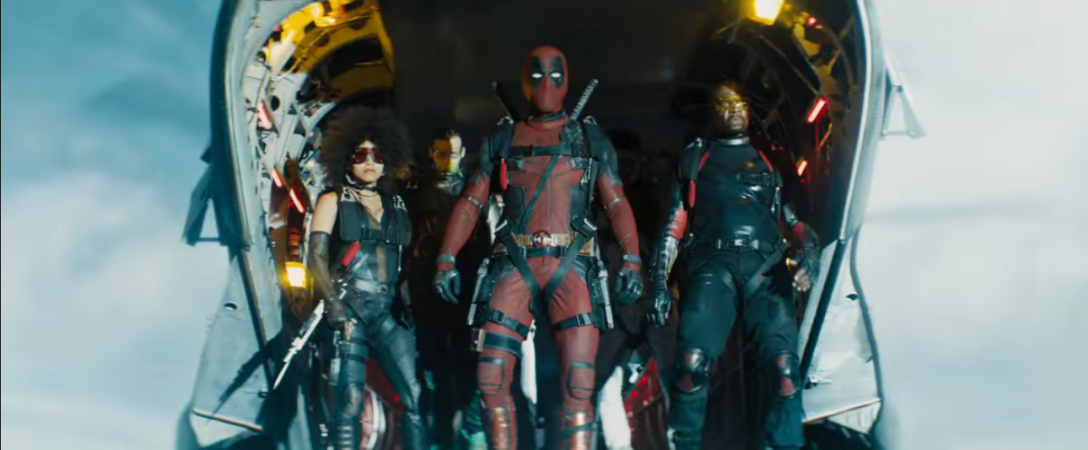 Recently Cable actor Josh Brolin informed fans that Deadpool 2 was entering the reshoots schedule. Now, Ryan Reynolds took his Instagram followers through a behind-the-scenes tour through the "scariest hallway."
Decked up in the Deadpool suit, the Wade Wilson actor looked like he was headed to film a shot for the movie and he takes fans through a long hallway. Filming the walk, Reynolds hilariously interacts with his fans.
"Just walking down the longest, scariest hall ever," he starts the Instagram story. "Has anyone ever not died of a messy stab death in this hallway," he adds while walking through the deserted hallway before the video ends. A couple of hours later, Reynolds is back to the hallway but this time, he's not alone.
The Deadpool actor brings along "security" this time, a girl from the production team who walks down the "scariest" hallway with him. Talking to the camera he informs fans, "Ok we are back in the hallway, again. Scary hallway, but I got security with me this time, I brought Hailey. She's the muscle of this operation," he jokes referring to the petite "security."
While Reynolds walks through the creepy passage, Brolin was seen having a ball on the sets. The actor, joined by his Deadpool 2 crew to give Cable a "different direction."
"We're taking #cableswole in a different direction. We feel that bringing back the classic men of the thirties and forties like Jack Dempsey and the like might yarn a good spin," he captioned a hilarious video from the sets.
Fans took to the comments section to compare his "new" version to the Minions. "You sound like a minion. Lol, I can see you singing that banana song now," read a comment. Many others commented that they cried so hard that they ended up tearing up.
By the looks of the videos – both Brolin's and Reynolds' – filming Deadpool 2 must have been a fun ride.
Deadpool 2 is currently wrapping up post-production work and is preparing for the May release. But fans are yet to find out the final title of the Deadpool sequel.
Not much is known about the movie's plot either but Zazie Beetz has teased the movie to be "heavier" than the first one. Speaking to Comicbook.com, the actress said, "In Deadpool 2 I think we go heavier than the first one did. Like Atlanta, the themes are darker. I liked playing this woman who could meet Deadpool face-to-face and toe-to-toe. In terms of our wit and our banter, we match. It really was nice to play that."
Deadpool 2 releases on May 18. You can watch the trailer here: