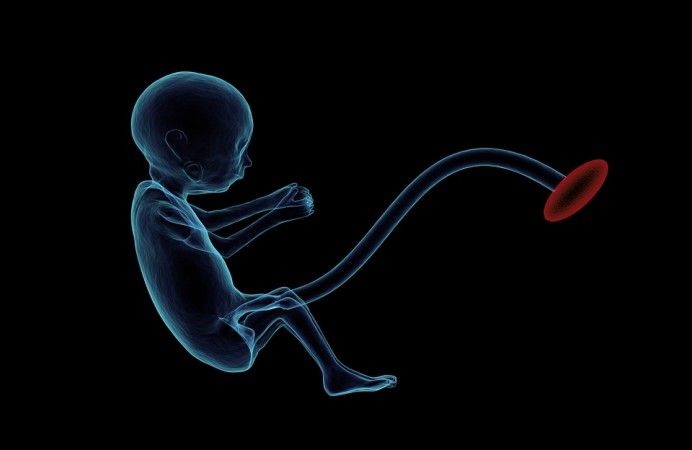 A 52-year-old woman in India is found to have carried a calcified foetus in her abdomen for 15 years. She terminated her pregnancy back then and her family allegedly did not approve of her having another child.
At that time, her obstetrician and gynaecologist confirmed that the baby was successfully aborted. Over the years, she suffered abdominal pain and visited several doctors but they gave her mere painkillers and pills for acidity.
It became worse in the last three years as she had been continually vomiting. She then went to see a specialist who discovered a 'fully grown stone baby' and removed it in a two-hour operation on November 23.
The woman from a small village near Nagpur, in Maharashtra, went through a CAT (computerized axial tomography) scan at Junankar Surgical Nursing Home and the doctors found an obstruction in her intestines, blocking the digestive system.
Due to this unusual report, Dr Nilesh Junankar did a laparoscopy surgery, but couldn't succeed. He then went on for an open surgery.
"It came as a surprise to all present in the operation theatre as a fully developed baby foetus was stuck to the intestine," Dr Junankar is quoted as saying by The Times of India.
Luckily, her other parts were not affected.
This 'stone baby' condition is extremely rare. In fact, only 300 such cases have been reported in the past 400 years worldwide. Junankar said that since no sonography was done, neither she nor the doctors thought the baby was still there.
"The patient had stopped menstruating five years back and out of childbearing age. She was lucky to have survived like this," he mentioned. The patient thanked the hospital for giving her relief from a decade of pain.