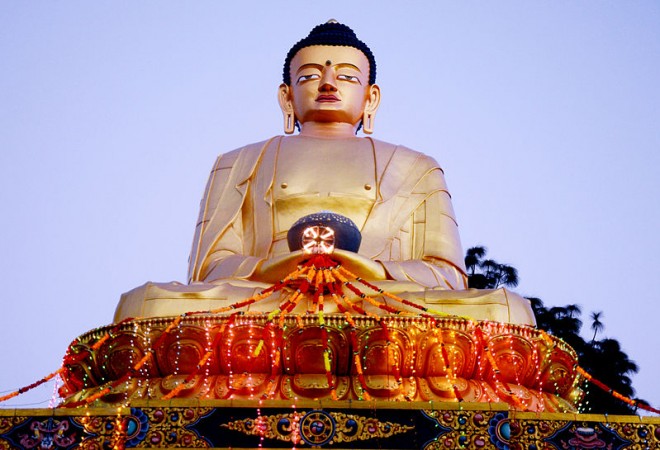 "Vesak", the Day of the Full Moon in the month of May, is considered to be the most sacred day to millions of Buddhists around the world. This year it falls on 13 May.
It was in the Day of Vesak two and a half millennium ago, in the year 623 BC, that the world witnessed the birth of Siddharta Gautama, better known around the world as the 'Lord' Buddha.
It was also in the Day of Vesak that the Buddha is said to have attained his enlightenment, and it was yet again, the same day when Buddha in his eightieth year, passed away.
The General Assembly, by its resolution 54/155 of 1999, recognized the Day of Vesak internationally, to acknowledge the contribution that Buddhism, one of the oldest religions in the world, has made for over two and a half millennia and continues to make to the spirituality of human beings.
This day is commemorated annually at the UN Headquarters and other UN offices and has been constantly proclaimed to be a day to reflect on the need for peace and prosperity that this day symbolizes.
In his message for Day of Vasek 2014, Secretary-General Ban Ki-moon said: "The Buddha's message of peace, compassion and love for all living beings tells us to open our hearts and embrace all members of our human family, especially those in need. These timeless teachings can help guide governments and the international community.
"They can inspire our efforts to address many of the broader challengers confronting our world – in peace and security, in development and in the protection of our environment. In each of these areas, we have to rise above narrow self-interest, and think and act as members of one global community."
The powerful message from the United Nations comes at a time when the world has seen one of the most troublesome periods in recent history. After the annexation of Crimea by Russia, internal conflict within Ukraine is threatening to disrupt the peace of the region even as the entire international community seems to be affected by the happenings there.
While war of words between the two Koreas, further down in the globe, has threatened to take the world a step forward towards nuclear war, conflicts in other places such as Africa and Middle East never cease to grab international headlines.
Syria has long shown this world the biggest civil war in the contemporary history, while many other incidences of smaller scale such as the abduction of almost 300 school girls from a Nigerian School by the Boko Haram militants only appears to be few among thousands of disturbing scenes the present history is demonstrating.
Given the situation that we are in, it is only human in all of us to hope that a day such as this –representing peace, enlightenment and realization— will help make this world a better place to live in.