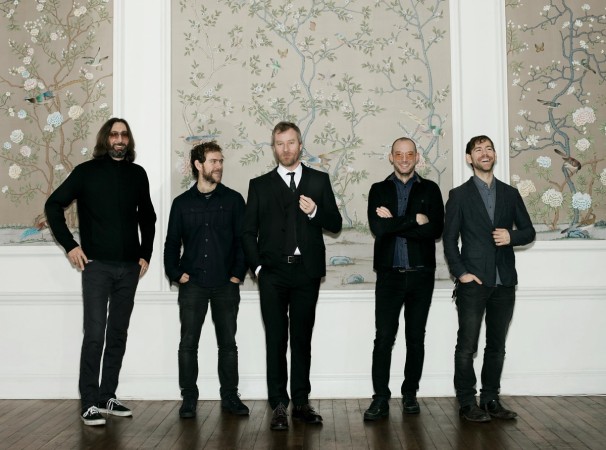 The music of iconic 60s' rock band The Grateful Dead has inspired many aspiring musicians to take up an instrument and start making their own music. Among them are Aaron and Bryce Dessner of American indie rock band, The National.
The Dessner twins have now taken their devotion for The Grateful Dead to the next level by announcing a 59-track tribute album, "Day of the Dead," to be released May 20, 2016. The earnings from the album will go to Red Hot, a charity that helps with the cause of HIV/AIDS.
"The songwriting of the Dead has always inspired us and this record is meant to celebrate their legacy. Growing up, the Grateful Dead was the first music that Aaron and Bryce bonded over. Their first-ever jam session was with Bryan, playing the Dead's "Eyes of the World" in Bryan's parent's attic in Ohio," the band said in a statement on their website.
To create the record, The National was joined by some of the most popular names in indie rock today such as Mumford & Sons, Wilco, The Flaming Lips, Bon Iver's Justin Vernon, Grizzly Bear, Phosphorescent, The Rileys and The Walkmen, among others. Bryce Dessner has also recorded a solo version of "Garcia Counterpoint" for the album. Check out the entire track list on the "Day Of The Dead" website.
A live performance of the songs of "Day of the Dead" is also on the cards. The National will perform at Eaux Claires Music Festival at Wisconsin on August 12 and 13 along with Bruce Hornsby, Jenny Lewis, Justin Vernon, Lucius, Matthew Houck, Richard Reed Perry, Ruban Nielson, Sam Amidon and Will Oldham and others.
When the diverse and star-studded line-up on the album is taken into consideration, it can easily be speculated that the songs on the record will be an intriguing listen. Given the experimental nature of the artistes featured, a musical surprise here and there is very likely.
As you wait for the album to release, give a listen to "The Working Man's Dead" by The Grateful Dead here.