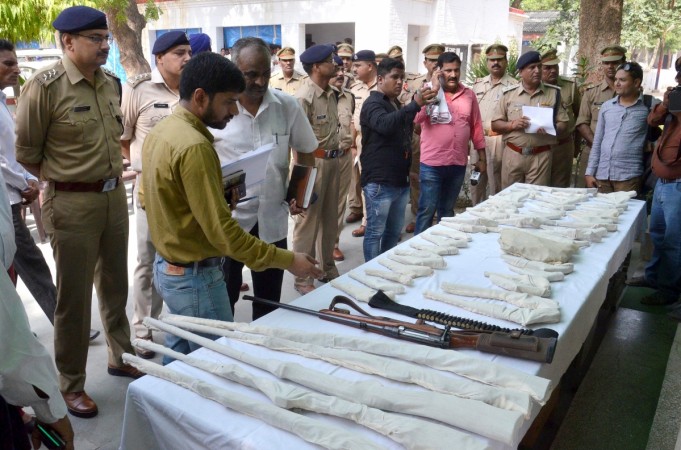 BJP MP Hema Malini led a march against the Uttar Pradesh state government on Saturday to protest againt its inaction, a day after she was criticised for tweeting pictures from a film shoot even as a demonstration in her constituency, Mathura, turned violent, killing 24 people. The Bollywood actress has blamed the state government for the violent turn of events as UP police tried to evict some 3,000 encroachers at Jawahar Bagh.
Malini, who visited the Jawahar Bagh area on Saturday, was stopped from entering the area by the police as combing operations were under way. She has reportedly urged for a CBI enquiry into the incident.
"It's is state government's issue, why is everyone after me? Concentrating on the issue is more important than on my tweets at this point of time," she was quoted as saying by NDTV.
"UP government should've taken proper action to eradicate encroachment. Nearly, 3,000 people with weapons were there, wasn't the administration aware of it? They were aware, but couldn't handle," she said.
The clashes in Mathura began late on Thursday and went on till Friday morning, claiming the lives of two policemen as well. Some 3,000 people, who claimed to be followers of Baba Jai Gurudev, were living on a 260-acre land for the last two years.
The blame game for the disastrous operation to evict the residents began on Thursday as UP Chief Minister Akhilesh Yadav blamed the police, and Malini tried to pass the buck on saying that law and order was a state subject.
The UP government on Saturday announced Rs. 50 lakh compensation for the two deceased policemen, a Station House Officer and a Superintendent of Police.
It remains unclear why the police were unaware about the weapons available to the group living there after it claimed to have done recce of the area and gathered intelligence.