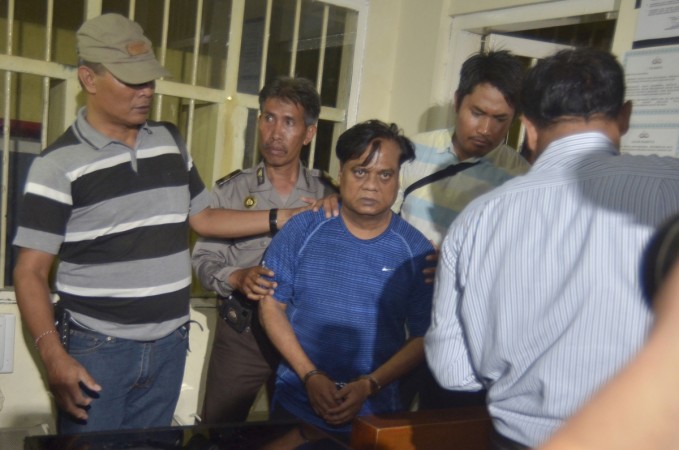 The Special Cell of the Delhi Police last week arrested four people who had received orders from underworld gangster Dawood Ibrahim's confidant Chhota Shakeel to murder his rival Chhota Rajan, who is in Tihar jail since November last year.
Although the men were arrested on June 3 from Delhi-NCR region, it was reported in media only on Friday when a court remanded them to judicial custody, the Hindu reported. The accused, identified as Roger Robinson, Junaid, Manish and Yunus, were sent to police custody for five days after the arrest.
According to the Indian Express report, the four men have been sent to Tihar jail, where Rajan is locked up. The police may again seek their custody to send their voice recordings to forensic laboratory for examination, the IE quoted its sources as saying.
The special cell police arrested the four men after intercepting their telephonic conversations with Shakeel last week. The men were in contact with Shakeel through internet chats and phone, as reported by the IE. They had arranged weapons to kill Rajan.
"The order was to kill Rajan's driver first and then the jailed don. Rajan's driver has been coming to Delhi since his boss was sent to Tihar. The plot was to target Rajan either during the time when he would be taken from Tihar to court or while returning to the jail after a hearing," the IE quoted its source as saying.
The police also seized mobile phones and recovered a 9 mm pistol, about two dozen live cartridges and Rs. 40,000 from one of accused. Confirming the arrest, Special Commissioner of Police (Special Cell) Arvind Deep said the investigation was underway and was at a crucial stage.
Robinson lives in Rohini, Junaid in Seelampur, Yunus in Ghaziabad, and Manish in Noida.
Rajan, one of the most wanted gangster in India, was arrested in Indonesia in November last year and deported to India a couple of days later.