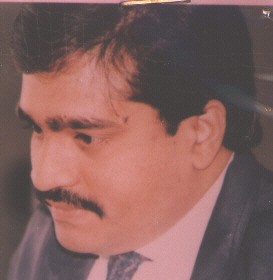 Gangster Dawood Ibrahim, the main accused in the 1993 blasts in Mumbai that killed 257 people, wanted to surrender a year after the attacks to 'prove his innocence', but the Central Bureau of Investigation (CBI) allegedly turned down the offer, the agency's former DIG Neeraj Kumar has claimed.
However, former CBI Director Vijay Rama Rao, who headed the agency from July 1993 to July 1996, has dismissed Neeraj Kumar's claims.
Kumar, who was leading the probe into the Mumbai blasts, revealed to Hindustan Times that he spoke to Dawood Ibrahim and was working on securing his surrender, but his seniors allegedly did not give him the 'mandate' to go ahead with it.
"I spoke to a jittery Dawood three times in June 1994... He seemed to be toying with the idea of surrendering but had one worry — his rival gangs could finish him off if he returned to India. I told him his safety would be the responsibility of the CBI," he told the daily.
Dawood reportedly wanted to surrender to 'prove his innocence' and claimed that he was not involved in the blasts, despite evidence against him.
Kumar, who has detailed the case in his upcoming book, said he first spoke to Dawood in June 1994, after the latter's aide Manish Lala arranged the conversations.
"Lala revealed that Dawood wanted to surrender to prove his innocence. According to Lala, Dawood tried to speak to some of the top cops in Mumbai but his overture remained unanswered, therefore if I had a word with Dawood, he might come back to surrender," Kumar said.
Kumar, who also served as Delhi Police Commisioner, said that his seniors had given him the green signal to talk to Dawood, but then abruptly ordered him to end the calls.
"Dawood tried to get in touch with me but since I didn't have the mandate to talk to him, I refrained from talking to him," Kumar said, adding that he is not sure if the PV Narasimha Rao-led central government was behind the decision to end the talks with the gangster.
Ex-director Vijay Rama Rao rebuffed Kumar's claims.
"No such offer of surrender came from Dawood Ibrahim. If it's the case, it was not brought in my knowledge. If such offer would have come we would have grabbed it," he told the media on Saturday.
If such offer would have come we would have grabbed it: Vijay Rama Rao (former CBI Director) pic.twitter.com/1eONWhCUot

— ANI (@ANI_news) May 2, 2015
Lawyer Ram Jethmalani had also earlier said that Dawood Ibrahim wanted to surrender on condition that he be kept under house arrest, but the government did not accept it.
The Mumbai serial blasts occurred on 12 March, 1993, after the demolition of the Babri Masjid on 6 December, 1992, and triggered communal riots, leavings scores of Muslims dead.