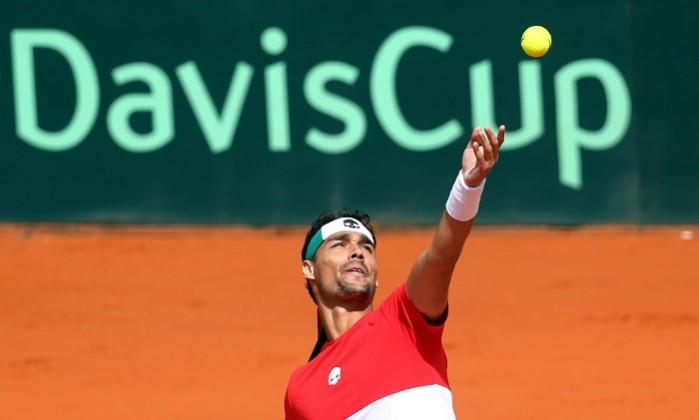 The International Tennis Federation (ITF) is set to take a major step in transforming the format of the Davis cup, by reducing the matches to three sets, and with it putting an end to a 117-year tradition. The main reasons behind the decision is because they want to attract a younger audience and more top players into the tournament. Novak Djokovic was the only player from the top ten to play in last month's first round.
Also read: After Davis Cup win, Yuki Bhambri slams AITA
The Davis Cup has been using the best-of-five-set matches since 1900, but have decided to break that tradition is set to end while they are also contemplating if they should reduce the ties from three days to two.
The president of the ITF, David Haggerty, said the main reason they are bringing about these changes is to increase top players participation and to enhance the experience of all the fans.
"I think the main drivers of our strategy are to increase top player participation and enhance the experience for the fans, the spectators and the broadcasters. Two five-set matches in one day can be very exciting, but it can also be very long. You lose TV audiences, so we think the quality of the two-out-of-three-set matches will far outweigh what people feel they may not be getting" The New York Times Quoted Haggerty as saying.
Haggerty said that while the majority of the tournament will be played over three sets, he said it was possible that the best-of-five-set format over three days could be preserved for the final.
Bernard Giudicelli, the new president of the French Tennis Federation, who is also the chairman of the Davis Cup committee, said in a video message posted on his Facebook page that "we have to evolve with our time" and that "fewer people stay seated for eight hours to watch tennis."
If the proposed changes are agreed upon, they will come into effect in 2018, but it has to be approved by a two-thirds majority of the ITF's full membership at its annual general meeting in early August in Ho Chi Minh City, Vietnam.