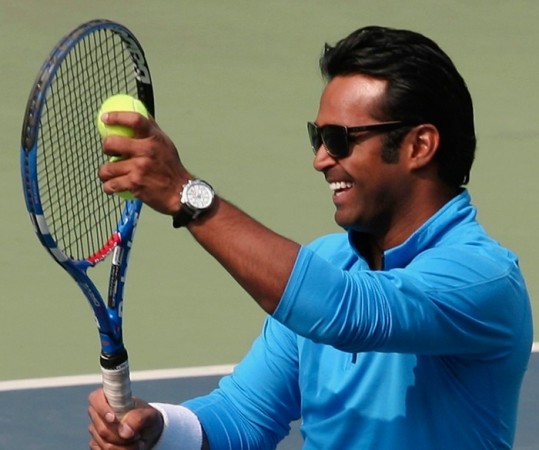 India have taken an unassailable 3-0 lead over South Korea in the ongoing Davis Cup 2016 Asia/Oceania Zone tournament and they have now in the process reached the World Group Playoff stage. On Saturday, the Rio Olympics-bound duo of Leander Paes and Rohan Bopanna got past Hong Chung and Seong Chan Hong with a 6-3, 6-4, 6-4 score in Chandigarh.
Leander, in the process, has equalled tennis legend Nicola Pietrangeli's record of 42 doubles wins in Davis Cup history.
Ramkumar Ramanathan opened the proceedings of wins for India after his singles opponent Hong Seong-chan had to retire from the match while the score was locked in favour of the Indian at 6-3, 2-6, 6-3, 6-5.
In the second match between India and South Korea in the group zone of Davis Cup 2016, India's Saketh Myneni made the score 2-0 in favour of his country after his opponent Lim Yong-kyu too had to retire from the match.
The final two encounters of the ongoing tournament sees Saketh taking on Hong Seong and Ramanathan taking on Lim Yong in the men's singles.