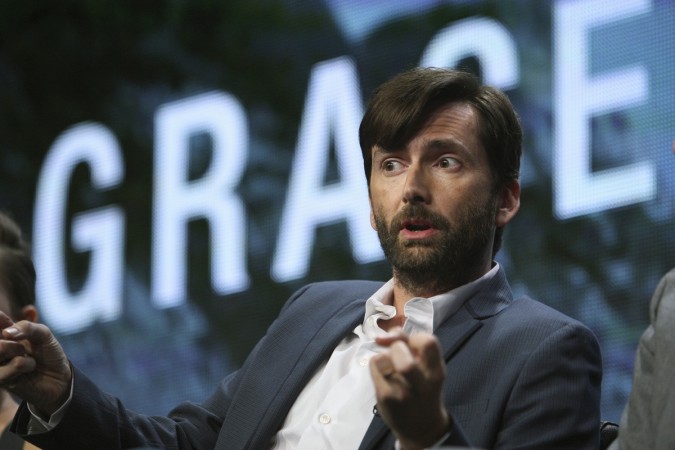 David Tennant is best known for his role of Tenth Doctor in BBC's long running science-fiction series "Doctor Who." Besides playing the Doctor, Tennant has also played the role of several other prominent characters, namely Barty Crouch Jr. in "Harry Potter and the Goblet of Fire," Giacomo Casanova in the TV series "Casanova," Alec Hardy in "Broadchurch," and Kilgrave in Marvel's "Jessica Jones."
Apart from acting in movies and television series, Tennant is also a celebrated voice actor and theatre artiste. He joined the Royal Shakespeare Company in 2008 and played Hamlet with other prominent actors like Patrick Stewart and Berowne in "Love's Labours Lost." The play received critical acclaim and Tennant was praised for his performance both by the critics and the audience.
Tennant received the National Television Award for Special Recognition in January 2015. As the actor celebrates his 45th birthday on April 18, here are some of the most interesting quotes given by him on his roles, and experiences in the industry:
— "To me, it feels like 'The Doctor' has to have a long coat, and that's something imprinted on me from childhood, because he always did. And there's something heroic in a flapping coat, but at the same time, I need to get rid of it sometimes and just be a scrawny guy in a suit that doesn't quite fit."
— "I was hugely formed by stories I was told as a child whether that was in a book, the cinema, theatre or television and probably television more than any medium is what influenced me as a child and formed my response to literature, story-telling and, therefore, the world around me."
— "I have such fond memories of watching 'Doctor Who' when I was a kid and growing up, that if I've left anybody anywhere with memories as fond, then I feel like I've done my job."
— "Unlike other enduring characters such as 'Sherlock Holmes' or 'Tarzan,' being the 'Doctor' allows you a certain freedom that is both very demanding and very thrilling. It allows you to make the character using elements of yourself."
— "When you first read a script, is the purest moment. That's when you can understand how an audience will ultimately receive it. The first reading of the script is so important because you're experiencing it all for the first time, and it's then that you really know if it's going to work or not."
— "I remember a conversation with my parents about who the people on the TV were, and learning they were actors and they acted out this story and just thinking that was the most fantastic notion, and that's what I want to do."