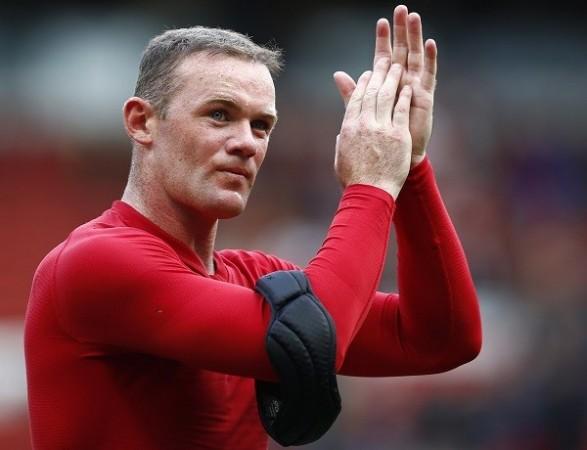 Manchester United manager David Moyes believes a potent partnership between Wayne Rooney and Robin Van Persie can scare defences in the English Premier League, while setting the former a target of 30 goals this season.
Much of the summer transfer window was spent over whether Rooney would leave the club or not with Chelsea having multiple bids rejected by United.
Now that the transfer window has shut and Rooney has shown his commitment to United on the field, Moyes is happy to talk about matters on the pitch.
"The hope is that we get a partnership where folk are saying, 'My goodness we are having to play against Robin van Persie and Wayne Rooney,'" Moyes said. "Everybody is looking to see if those two form a partnership that can score lots of goals.
"I have to say I have also got Chicharito (Javier Hernandez) and Danny Welbeck. Danny has made a great start to the season."
Rooney and Van Persie both scored in the 2-0 English Premier League win over Crystal Palace at the weekend and Moyes believes the former's excellent strike from a freekick can act as a catalyst.
"It has been so stop-start through pre-season to get him to this situation," Moyes said. "I think that for him it was a big moment. It was a great freekick as well. The ability to get the ball up and down over the wall quickly was good.
"He has got himself in a really good physical condition, albeit he lacks match practise because of his stop-start injuries. I think the crowd have given him a great lift and hopefully he can repay them with plenty of goals.
"He needs a period now to get back to what he does best. I thought in the first half he was excellent but tired in the second. I had spoken to him to try and get 90 minutes under his belt and I thought that would help us in the long run. I could have changed it earlier but I wanted him to get those minutes because he needs it."
Rooney had a disappointing season last time out, managing just 16 goals, but Moyes is determined to put that right this year.
"I will try to do that (get Rooney to score 30 goals this season). I think Wayne's aim will be to do that as well. Hopefully we can make that happen."
And most of those goals will come from playing as a forward, as Moyes has absolutely no plans at the moment to deploy Rooney in midfield.
"Not just now," Moyes added. "I can only see Wayne playing up top and playing as a forward for us. He has scored a lot of goals. It was down last year.
"But to be successful you need to have people who can score you 20 goals. I am hoping with Robin and Wayne you have two there who you would say they have it in them to do that. It was also good for us that Robin scored. A good start."