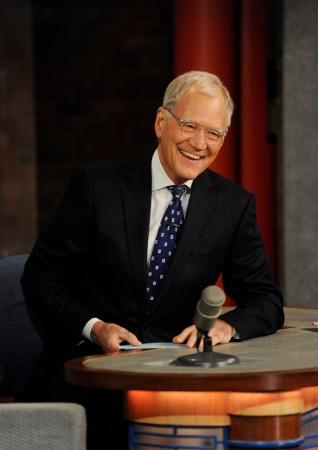 The legendary talk show host David Letterman retired from the "Late Show" on 20 May, Wednesday, amid tearful farewells and memorable Thank Yous. Letterman, considered as the father of modern-day humour, has interviewed celebrities for about three decades, many of which are memorable.
To choose the best among his interviews is an impossible task, so here are some of the most memorable ones:
Joaquin Phoenix (11 February, 2009)
In one of the bizarre interviews of all time, Joaquin Phoenix appeared and informed Letterman that he has quit acting and would soon begin a rapping career. The 10-minute interview, as it was later revealed, was part of a Casey Affleck documentary "I'm Still Here". Throughout the filming period, Phoenix remained in character for public appearances, making everyone believe that he was genuinely pursuing a new career.
2. Madonna (31 March, 1994)
In one of her less-than-holy talk show appearances, Madonna smoked a cigar on camera and dropped the F-bomb 14 times. However, it was Letterman, that started back-and-forth by introducing the Queen of Pop thus: "She's sold over 80 million albums, starred in countless films, and slept with some of the biggest names in the entertainment industry."
3. Lindsey Lohan (9 April, 2013)
When Lindsey Lohan stopped at "Late Show with David Letterman" to promote her then upcoming movie "Scary Movie 5", Letterman put her on the spot. During the course of the uncomfortable and queasy interview, Letterman asked her questions like "Aren't you supposed to be in rehab now?"; "Yes or no, do you steal stuff?" and "Did Charlie Sheen loan you money?". Towards the end of the interview, the host did praise her for the guts to sit through it.