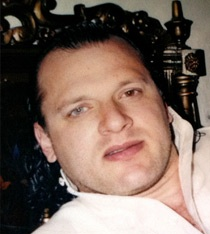 David Headley, a Pakistani American involved in the 26/11 Mumbai terror attacks, said during his deposition before a Mumbai court on Thursday that Ishrat Jahan, a woman from Mumbai who was shot dead by Gujarat police in an encounter in 2004, was a suicide bomber for the Laskar-e-Taiba.
Headley has been appearing before the Mumbai court via video conference since Monday, and has named Pakistan's spy agency Inter-Services Intelligence (ISI) as being involved in the 2008 Mumbai terror attacks that left 166 people dead.
According to reports, special public prosecutor Ujjwal Nikam had mentioned three names to Headley and asked him to identify who among them was a member of LeT. Headley named Ishrat Jahan.
Headley further said on Thursday that the 19-year-old was involved in an botched operation to attack police in India. He said that the Mumbra girl was part of LeT's women wing, according to ANI news agency.
Headley also revealed that Muzammil Bhatt, who was then the head of LeT, had planned an attack on the famous Akshardham temple in Gujarat.
Headley, who admitted before the court that his real name was Dawood Gilani, said that ISI had funded his trips to India to recce several targets in Mumbai.
Jahan's killing, along with three men in Gujarat had embroiled BJP president Amit Shah, who was then the home minister of the state, over accusations that the encounter was fake.