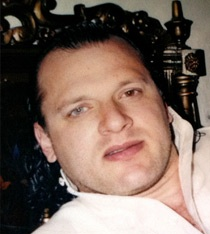 David Headley, the Pakistani-American terrorist involved in the 26/11 terror attack in Mumbai in 2008, appeared before a Mumbai court via videoconference for the fourth day on Friday, and revealed more terror plots of the Lashkar-e-Taiba (LeT) as well as attempts by Pakistani spy agency Inter Services Intelligence (ISI) to access classified information of the Bhabha Atomic Research Centre (BARC).
Headley said that the LeT had planned an attack on the National Defence College in Delhi several years ago and cited former Pakistani Army Major Abdur Rehman Pasha saying the "number of deaths of army Brigadiers and Generals will be more than deaths in any India-Pak war."
Headley also revealed the LeT's plan to target the late Shiv Sena founder Bal Thackeray as well as the Shiv Sena Bhavan in Mumbai, adding that he had videographed the party's headquarters. Headley, who said his real name was Dawood Gilani, has made stark revelations during his deposition this week, including the naming of Mumbai girl Ishrat Jahan as an LeT suicide bomber on Thursday.
Headley on Friday said he had videographed the BARC and had been told by ISI's Major Iqbal to recruit someone from the institution, according to the Press Trust of India.
He also said he had discouraged the terror group from targeting the naval airforce station and the Siddhivinayak temple in Mumbai because of heavy security, and also that the LeT was "unhappy" the Mumbai airport was not chosen as one of the targets.
On the 26/11 Mumbai attacks that left 166 people dead, Headley told the court the LeT had provided the 10 Pakistani terrorists with Indian cell phone numbers and had asked him to check if they worked by testing a SIM at the Wagah border. He also identified Ajmal Kasab, the lone terrorist to be caught alive after the attack, and said the "entire LeT" had been saddened by his capture.
Headley said the 10 attackers had split into two groups and Cuffe Parade in Mumbai was chosen as a landing site.
Among Headley's most significant revelations during the deposition this week were his remarks on the ISI's financial support to the LeT and his claim that Ishrat Jahan was an LeT terrorist.