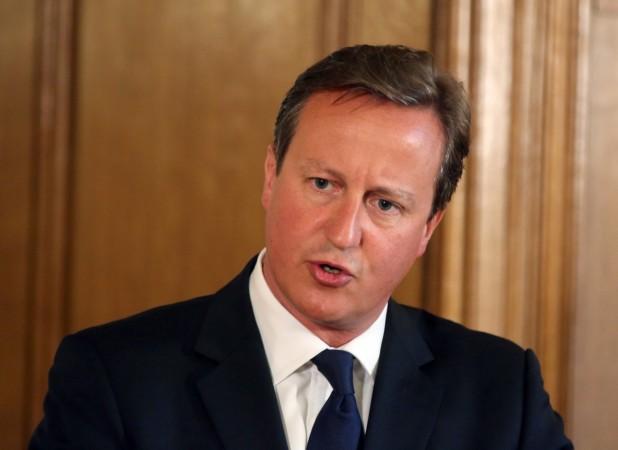 The British government is reviewing security procedures following an embarrassing incident where a hoax caller claiming to be the director of GCHQ spy agency, Robert Hannigan, was able to speak to the Prime Minister David Cameron on Sunday.
The mobile phone number for the British intelligence agency's chief was earlier given out by a member of staff at the agency in a separate hoax call – an incident that is also being considered as a high security breach.
The government of the United Kingdom said that Cameron ended the call as soon as it became clear it was a prank, adding that no sensitive information was disclosed during the brief exchange.
"Following two hoax calls to government departments today, a notice has gone out to all departments to be on the alert for such calls," a government spokeswoman said in a statement.
"In the first instance, a call was made to GCHQ which resulted in the disclosure of a mobile phone number for the director.
"The mobile number provided is never used for calls involving classified information.
"In the second instance, a hoax caller claiming to be the GCHQ director was connected to the Prime Minister.
"The Prime Minister ended the call when it became clear it was a hoax.
"In neither instance was sensitive information disclosed."
The spokesperson added that both GCHQ and Cameron's office (10 Downing Street) were taking serious security measures "following these hoax calls to ensure that the government learns any [sic] lessons from this incident."
The contact number given out for the GCHQ head is not the one where classified information is discussed, reports BBC . Also, although the call to Cameron was made with an "official mobile", the conversation he had with the hoax caller impersonating the spy chief is largely understood to be "brief".
Speculations are rife that the hoax caller got hold of the spy boss's Blackberry number by calling the GCHQ in the early hours of Sunday, pretending to be a Downing Street aide.
British tabloid Mirror quoted the alleged hoaxer as saying, "I've just made complete monkeys out of GCHQ. I've got the mobile number of the director," without elaborating on where it retrieved the quote from.
"What's more, I am off my face on booze and cocaine. I had some spliffs too," the hoaxer said according to the paper, adding, "I've been up all night. I'm utterly wasted. Hilarious."