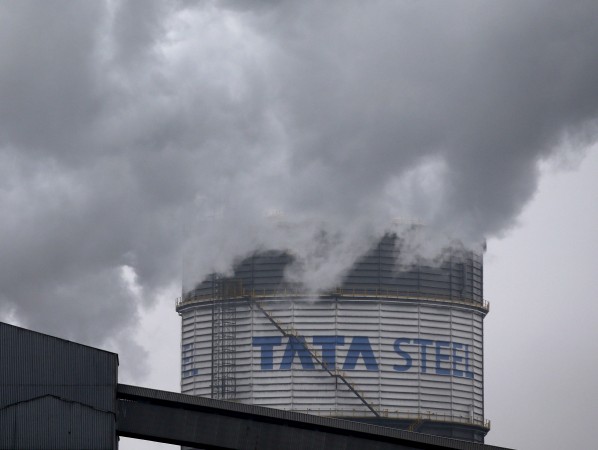 UPDATE: In a statement to the media following a crisis meeting on the Tata Steel exit issue, British Prime Minister David Cameron said nationalism was "not the right answer" but also said there was "no guarantee of success" in finding a buyer for Port Talbot, according to Reuters.
Original Story
With Indian steel giant Tata Steel threatening to pull out of the United Kingdom, including the country's biggest steel plant at Port Talbot, British Prime Minister David Cameron is set to chair a crisis meeting Thursday to save thousands of jobs in the industry. The opposition Labour Party has pressurised the government to recall Parliament to discuss the issue.
Tata said this week it would "explore all options for portfolio restructuring, including the potential divestment of Tata Steel UK, in whole or in parts," and had cited high operation costs, weak demand and import of cheaper steel from China into Europe as the reasons behind its decision to sell its U.K. steel business. Tata Steel directly employs 15,000 people in the U.K., including at Port Talbot, but reports said 25,000 other workers in the supply chain will also be affected.
Labour Party leader Jeremy Corbyn has started a petition calling for the Parliament to be recalled from the Easter recess as an "urgent priority" over Tata Steel's impending U.K. exit. The online petition received nearly 85,000 signatures till Thursday.
"David Cameron must take immediate action to act to protect the steel industry and the core of manufacturing in Britain," Corbyn said in the petition.
Cameron, who returned to London Wednesday after Easter break, called on officials from Wales for support on the issue and is also expected to hold talks in Downing Street to decide on a response, according to BBC. UK's Business Secretary Sajid Javid also reportedly cut short his Australia visit to return to the country to discuss the issue.
Tata Steel Group CFO Koushik Chatterjee told the Economic Times the company had engaged with the UK government "on an intense basis and in the last 8-10 weeks" and said it will work with stakeholders.
The government has reportedly dismissed suggestions for nationalisation and is instead considering providing financial support for the Indian company's U.K. business till a buyer comes forward, according to the Guardian.