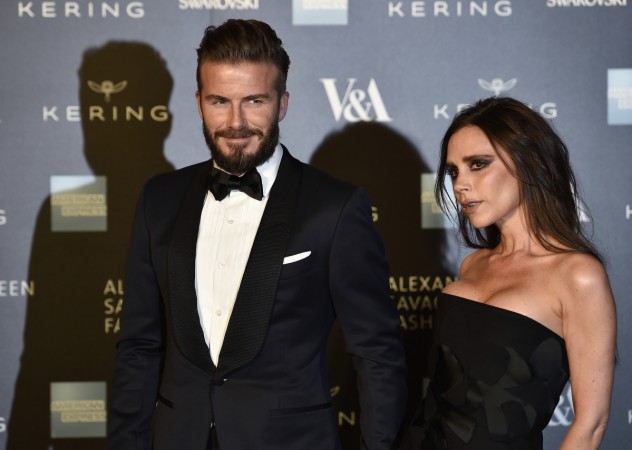 David and Victoria Beckham are again hounded by reports that their marriage is in trouble. According to an American magazine, the couple is getting a $1.2 billion divorce.
OK! stated that all is not well between the pair, who have been married since 1999, and share four children together, Brooklyn, 19, Romeo, 15, Cruz, 13, and Harper, 6.
Adding on, during an interview with Australian TV show The Sunday Project in October, the former England captain stated that marriage isn't always easy. He said: "To have been married for the amount of time that we have, you know, it's always hard work."
This remark over their relationship did not go well with the former Spice Girls member. An alleged source told the website: "Victoria was in tears over David's harsh words and the will to save her crumbling marriage seems to have deserted her. This has clearly been a long time coming."
The insider added: "She obviously needed time to herself, to reflect on the events that have torpedoed her [marriage]".
Adding on, the publication stated that the real reason Victoria didn't join her fellow Spice Girls for their reunion tour is that she is gearing herself up for an expensive divorce. The source went on: "She's not doing the tour because she'll need every ounce of strength to deal with the problems on the home front. If they divorce, there's a $1.2 billion fortune at stake."
However, despite this report, the couple have constantly rubbished split rumours in the past.
In September, during an interview with British Vogue, the fashion designer had talked about the challenges of preventing outsiders from tearing their relationship apart.
"People have been making things up about our relationship for 20 years, so David and I are pretty used to ignoring the nonsense and just carrying on as normal," she said. "But these things have a wider effect on the people around us, and that's unfair."
"We both realize that we are stronger together than we are as individuals. Would either of us be in the position that we are in now had we not met and been together all those years ago?" she added. "We are much stronger—the six of us—than we would be if we were individuals. We respect that family bond, and that is key."