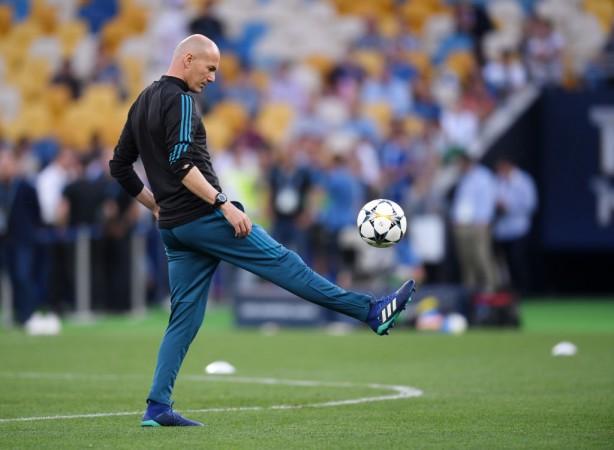 Former Real Madrid manager Zinedine Zidane walked away from the Santiago Bernabéu, just a few days after guiding Real Madrid to their third consecutive Champions League trophy and their 13th of all-time.
The Frenchman was linked with a switch to replace current Manchester United manager Jose Mourinho, but those rumours have died down recently.
It has now emerged that Zidane has had discussions with David Beckham to become the manager of new MLS club, Inter Miami, where Beckham is a part-owner.
Various reports have suggested that the former Real Madrid and Juventus player could become the first manager of the club, which joins USA's Major League Soccer (MLS) in 2020.
Zidane and Beckham played together at Real Madrid during the Galacticos era at Real Madrid, and seemingly have a great friendship.
Inter Miami, which will be based out of Miami, Florida, was announced as one of the "expansion teams" in January this year, by the MLS. Beckham was entitled to get an expansion team at a lower fee as per his LA Galaxy contract when he joined the club in 2007.
Beckham and the Inter Miami management may face stiff competition from several top clubs in Europe for the signature of Zidane, Manchester United being at the top of the list if the Red Devils do not win trophies under current manager Jose Mourinho.
Inter Miami have already been linked with a host of players, including Barcelona superstar Lionel Messi, while Atletico Madrid's Antoine Griezmann has spoken time and again about his admiration of Beckham and how he idolised him. The French forward recently said that if Beckham wants him in his club, he will go.
The signing of Zidane as manager will be a huge coup as the Frenchman is regarded as one of the best young managers in the game, having won three back-to-back Champions League titles as well as one La Liga in his spell at Real Madrid.