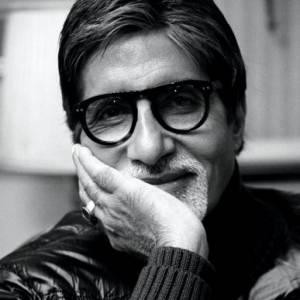 Amitabh Bachchan, who is considered as a vastly knowledgeable person, recently confessed that his daughter Shweta Nanda is the most knowledgeable in his family.
The Bollywood megastar recently launched the sixth season of quiz show "Kaun Banega Crorepati" with the 'power of knowledge' as the central theme of the show.
The 69-year-old host of the show believes that knowledge is the key to success.
"As per our tagline of this season, 'Gyaan Hee Aapko Aapka Haq Dilata Hai', those who come to the hot seat will have to be knowledgeable," Bachchan told reporters during the launch of the show.
"The kind of knowledge that I get from this show...I don't get it from anywhere else. The knowledge that I get from here is quite useful," he said.
However, when asked who among the family is the most knowledgeable person is, he told reporters, "My daughter Shweta."
Amitabh Bachchan is the son of noted Hindi poet and writer Harivansh Rai Bachchan, who was best known for his work "Madhushala". Like father, the actor is considered as a pool of knowledge.
Amitabh and his wife Jaya Bachchan have two children - Shweta and Abhishek. Shweta is the elder child who is married to businessman Nikhil Nanda in 1997. She is based in Delhi and has two children.
Meanwhile, KBC is the Indian version of UK's game show "Who Wants to Be a Millionaire - 'The Power of Knowledge." Bachchan has been hosting the show since it started in 2000. The actor was replaced by Shahrukh Khan in the third season following his health problems.