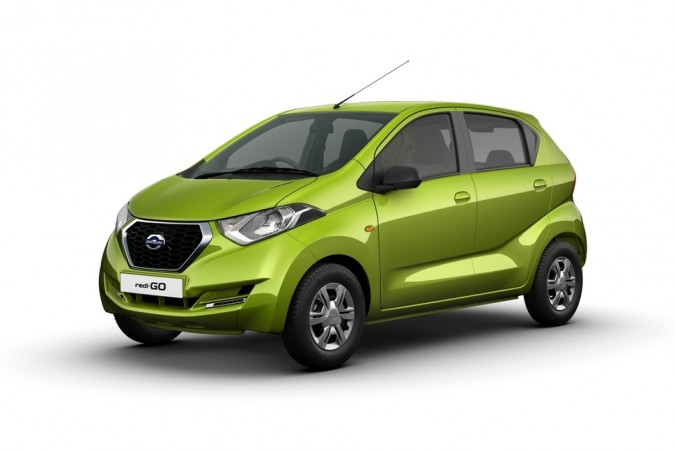 The redi-Go hatchback, unveiled by Nissan's sub-brand Datsun on April 14, is slated for market entry in June at a price starting at Rs. 2.44 lakh, ex-showroom, reports Autocar professional. The cost of the redi-Go is expected to be less than that of Renault Kwid, which starts at Rs. 2.61 lakh. Datsun officials confirmed during the unveiling event that the car, its third offering for India, will be priced competitively in the segment.
The Redi-Go is the first Datsun car based on the Common Module Family (CMF-A) platform brought out by the Renault-Nissan Alliance. The Kwid is based on this platform too, leading to many common elements between the two cars. The redi-Go will make a debut with the 800cc three-cylinder petrol engine paired with a five-speed manual transmission. The Kwid has the same unit. Renault India is expected to add AMT transmission to the Kwid range in June while the redi-Go is likely to get the transmission a couple of months later, reports NDTV Auto.
The redi-Go features a tall boy design with 185mm ground clearance, which is ideal for Indian road conditions. The car weighs just 660kg and sports shorter dimensions that the Kwid. However, its extended wheelbase and all boy design makes the cabin roomier, say Datsun officials.
With the redi-Go, Datsun wants to take the segment by storm. Renault India had earned a lot of customer interest in Kwid for its value-for-money promise, and it expects to replicate the same with the redi-Go. Bookings for the redi-Go will start from May 1.