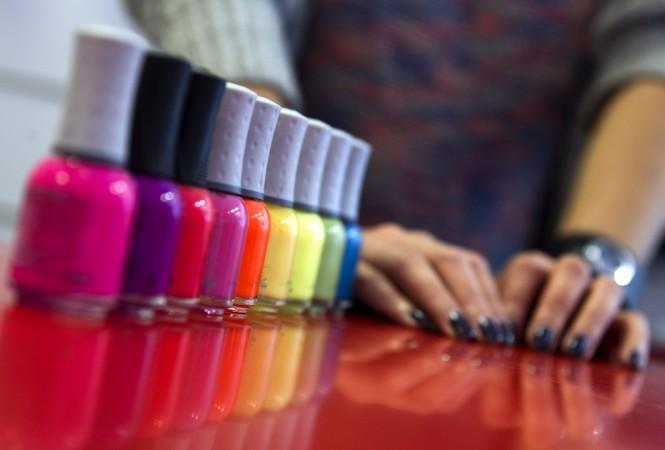 The Darul Uloom Islamic school at Deoband in Uttar Pradesh's Saharanpur district is known to issue several fatwa, many of which go on to create quite some stir. The school has now said that women must not cut their nails or apply nail polish as it is "illegal and un-Islamic."
Instead, the school suggested that women use mehendi on their nails for cosmetic purposes.
"Darul-Uloom Deoband has issued a fatwa against Muslim women using nail polish because it is un-Islamic and illegal. Rather, women should use Mehendi on their nails," ANI quoted Mufti Ishrar Gaura of Darul-Uloom Deoband as saying.
Fatwa against shaving and waxing
This fatwa comes after the seminary issued a fatwa, in July 2018, against waxing and shaving. The Darul Uloom spoke about waxing and shaving while replying to a query by a local man, identified as Abdul Aziz, who had asked if it was okay for men and women to shave or wax their arms and legs. The seminary had said that waxing and shaving are not considered to be good under the Sharia law.
It added that apart from armpits, moustache and lower part of the navel, shaving and waxing other parts of the body were not good. "Removing hair through waxing or shaving from other parts of the body is khilaf-e-adab (against the culture)," the Times of India had earlier quoted the seminary as saying.
Echoing the seminary's thoughts, Deoband-based cleric Maulana Salim Ashraf Qasmi explained: "The fatwa is absolutely correct and is according to the Sharia Law. It should be noted that Darul Uloom has called the practice khilaf-e-adab and has not declared it 'haram' (forbidden)."
Before that, the seminary had asked asked women not to let shopkeepers put on bangles on their hands as strange men shouldn't be touching their arms. The seminary had said that it was "wrong and a big sin."
Fatwa against CCTV cameras
In May 2018, the seminary had said that Muslims must not install CCTV cameras in their homes or shops as they were "un-Islamic."
The seminary said that CCTV cameras were against the religion after a Maharashtra-based businessman, identified as Abdulla Majid, asked if installing CCTV cameras at shops and other crowded places was permitted.
To this, the fatwa department of the seminary responded: "There are many other ways to ensure the safety of a commercial establishment or a home. In Shariat, it is un-Islamic to shoot a picture. Consequently, even the CCTV is un-Islamic," according to TOI.
Social Media ban
It had also said that Muslims must not post images of themselves or their kin on social media channels such as Facebook, Twitter, Instagram and Snapchat as it is against the religion.
Strangely the seminary is known to have several social media pages and people often tag them in their posts, a lot of which are selfies.