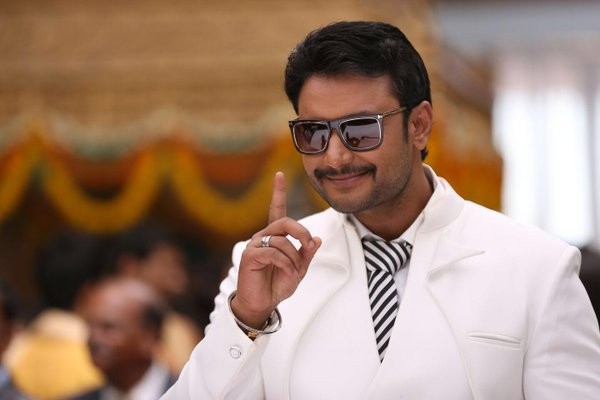 Darshan's marital life is in trouble again, as his wife Vijayalakshmi has approached the Chennammanakere Achukattu police in Bengaluru, accusing him of bad behaviour.
Deccan Herald reports that Vijayalakshmi filed a petition Wednesday, March 9, requesting the police to warn him for his bad behaviour. "We are considering the petition and will take a suitable decision," DCP (South) B S Lokesh Kumar told the daily.
It is now reported that the estranged couple has been living separately for the last one and half years. She is residing in Hoskerehalli and was not in her house when the Challenging Star had come to her residence Wednesday evening. Before leaving the place, the actor abused her in cheap language.
The security guard of the house later informed her about Darshan's behaviour. It is not clear whether he came to her house in an inebriated condition and it is reported that the actor was at the place to take his car back.
This is not the first time that their marriage troubles have come out in the open. In 2011, it garnered public attention after Darshan physically assaulted her and threatened to kill her. He was arrested following her complaint and was sent to judicial custody for 14 days.
Vijayalakshmi had then blamed actress Nikita Thukral for the troubles in their relationship. Later, the couple sorted out their differences and publicly apologised for dragging Nikita's name.
The couple married in 2000 and have a son named Vineesh.