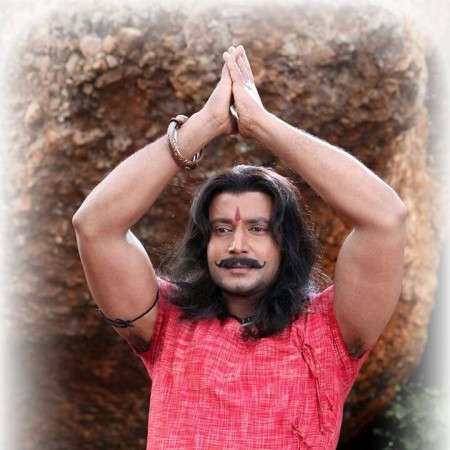 It has been a long wait for Kannada star Darshan. Though little late, the most prestigious Karnataka State Film Awards have come to the challenging star. The actor is now conferred with the Best Actor Award for the year 2012 after appearing in more than 50 films.
He is recognised for his role of Sangoli Rayanna, a prominent freedom fighter from Karnataka in the film, "Krantiveera Sangolli Rayanna".
When the news of winning the award reached him, the actor couldn't control his excitement and took to social media to thank everyone.
"This Magical moment can be attributed mainly to the Producer of KVSR, Anand Appugol. He is the main hero for this movie. Without Him, KVSR wouldn't have been such a success", said Darshan on his Facebook Page
He also thanked the technicians and artists who have been part of the landmark film.
"Hats off to all the technicians who have given their heart out for the movie. From Unit Boy to Director, all of them are equally responsible for this", said Darshan
He dedicated the award to all the legendary villains of Karnataka Film industry and their families.
"All legendary Villains of KFI (Thoogudeepa Srinivas, Prabhakar, Dinesh, Sudhir, Musuri Krishnamurthy, SundarKrishna Aras, Dheerendra Gopal, Shakti Prasad etc.) who haven't received the state award, this award is dedicated to all of them from all their Sons/Daughters", added the actor
He also said his fans have been a great inspiration for him and he will make sure he continues to entertain them.
"Last, but not the least, I thank all my fans. You people have always been the source of inspiration for me to perform better and entertain everyone. Will always give my Best to entertain u all. Luv u all..." concluded Darshan.
Darshan had earlier won Filmfare Award, Suvarna Film Award and Bangalore Times Film Awards for his performance in "Krantiveera Sangolli Rayanna". The film was produced with a budget of ₹30 crore and is the most expensive film ever made in the Kannada till date. It was released on 1 November 2012 and was well-received by audience and critics.