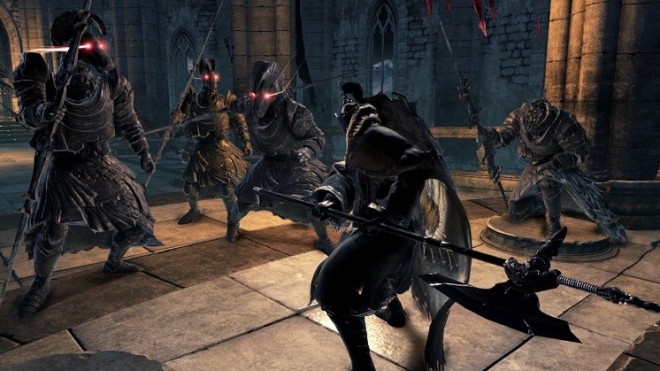 Action RPG Dark Souls 2, developed by From Software and publishers Namco Bandai, had a problem that was ruining the gaming experience for the players - crashing at start-up in the PC version. Now, a workaround has been reportedly made, allowing users to play without any hitch.
The fix was created by a Steam user - Keys. Namco Bandai said that the workarounds are effective but also added that they may not work for everyone. They have suggested two workarounds, Crave Online reported.
First workaround:
On AMD video cards, go to Control Center. Under Properties (digital flat-panel), enable GPU scaling. Apply and start game.
Second workaround:
Select Dark Souls 2 in Steam.
Unplug your HDMI/DVI Cable.
Hit Enter (this will start the game).
Plug it back in. Using this workaround the game is locked to windowed mode 1280×720.
After setting your resolution and fullscreen mode in the options menu, restart the game using the same technique. For some people this will allow the game to be played at their desired resolution and in fullscreen mode. Some people have reported about not having sound after using this workaround.
This method will bypass the start-up crash, allowing players to play the game and get killed again and again (The game is one of the hardest to survive with a single life).
On some of the issues troubling the game, they had issued a post on Steam that read: "We'll be working hard to escalate and investigate any problems you're having. We will also continue to monitor these forums for any further issues."
The game takes players on a journey, following an undead and cursed character, who has to face numerous monsters, and battle them on his way to the Drangleic Castle, where he has to collect souls to hold the curse that erases his memory.
The action RPG game was released on 11 March for PlayStation 3 and Xbox 360. The game was released for PC on 25 April.
(Ed: VP)
(See Also: Dark Souls 2: Game Gets New Graphics Mod from Modder Who Improved Darks Souls PC Port)