The action RPG title Dark Souls 2, known for its difficulty in playing the game, will be getting three new downloadable content (DLC) titled 'Lost Crowns Trilogy.'
Below are the three DLCs that will be released starting July:
The Crown of the Sunken King – release set for 22 July
The Crown of the Old Iron King – release set for 26 August
The Crown of the Ivory King – release set for 24 September
All the three DLC s will be released for PC, PS3 and Xbox 360. CVG reported that in the DLC The Crown of the Sunken King players will be making the journey to reclaim King Vendrick's Crown. Players will have to pass new areas in Dark Souls 2 passing thought pyramids, underground caverns and more enemies. The Crown is allegedly buried deep in the surface.
The game developed by From Software and published by Namco Bandai follows the journeys of an undead who gets into the land of Dragleic that is filled with souls that will help the undead get their curse lifted and get their life back. The Undead has travelled through the whole game in order to gain freedom. The game was released on 11 March for PlayStation 3 and Xbox 360 and was later released for PC too.
(YouYube Courtesy: NamcoBandaiGames)
EarthNight Confirmed for PlayStation 4 and PlayStation Vita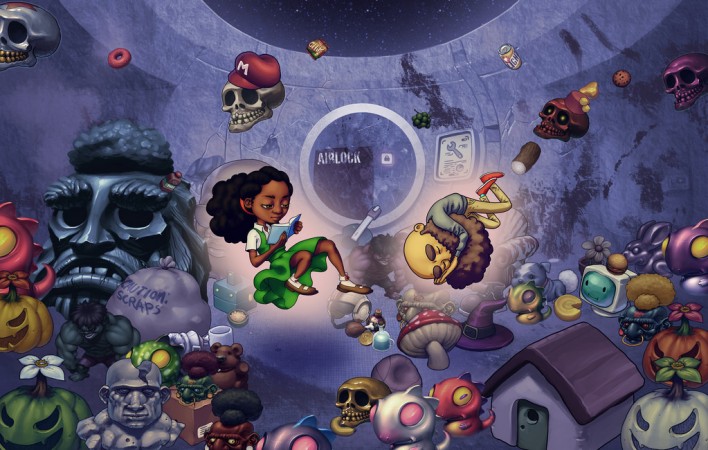 Indie developer, Cleaversoft has announced its latest project, EarthNight for PlayStation 4 and PlayStation Vita.
The game reportedly took two and half years to complete and it will be released in 2015. "EarthNight is a hand painted roguelike runner about the dragon apocalypse. Dragons have taken over the Earth and exiled the decimated human population to outer space," said Rich Siegel, lead developer, Cleaversoft in a post on PlayStation blog.
Players will be controlling either Stanley or Sydney, the heroes of the game, who have decided to penetrate the surface of the planet. Beginners can use Stanley, who has simpler control scheme and experts can go in for Sydney.
There are two parts to the game - one where players can run though the backs of dragons and skydiving through sea. Running section are fast paced while the skydiving section are a break from action, says the post.
The visuals have been painted by Paul Davey and music is from chiptune musician Chipocrite.
(YouYube Courtesy: PlayStation)