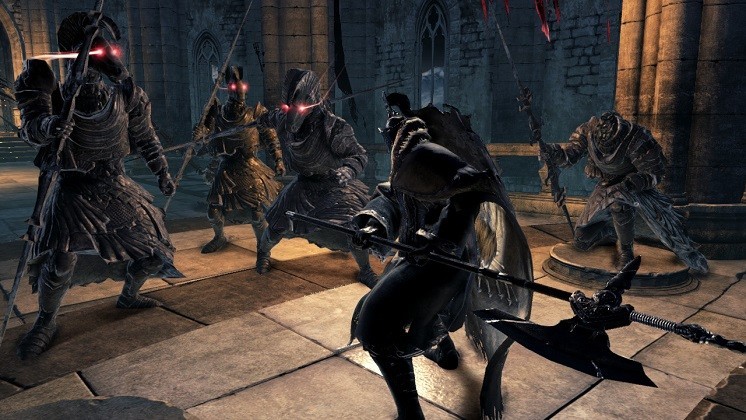 New trailers have been released for Dark Souls 2, New Dragon Age: Inquisition and Lego The Hobbit. The trailers allow fans and players to see what to expect in these upcoming games.
Dark Souls 2
Dark Souls 2 is a sequel of the popular action RPG video game, Dark Souls. The new game will have a open world setting and is expected to release on 11 March for PlayStation 3 and Xbox 360. The PC version will be released on 25 April.
This video is a prologue of a forgotten land, where souls mend an ailing mind and people lose their souls once cursed. In this land, people even feed on souls. The video also introduces us to the kingdom of Drangleic.
The game revolves around journey of a cursed character wanting to find a cure for his curse. The game will have both single player and multiplayer.
The game also has a Collector's Edition, that will give bonuses like a Steam Black Armor Edition, 12 inch Warrior Knight Figurine, Official Soundtrack CD, Authentic Cloth Game Map and Collectible Art Book.
(YouTube Courtesy: Namco Bandai Games EUROPE)

New Dragon Age: Inquisition
New Dragon Age: Inquisition gets an incredible looking trailer that shows off the realms of Thedas. The game is developed by BioWare and published by Electronic Arts.
The narrator in the video tells viewers that the search will take players to all the corners of Thedas. It will be about "the world we're trying to save." We can also see wild beasts roaming around, with shots of castle, villages, coasts, war-torn plains, ball room dance, and dilapidated structures. The trailer ends with the scene of a dragon flying above the mountains.
This action RPG is the third in the Dragon Age franchise, and will have bigger environments than what the previous titles had and will be more open-ended. The players will have to face a civil war between mages and templars and also have to lead the forces of Inquisition making decisions and choices that will impact the game ending. Inquisition will be having a new protagonist, but there will also be chances of players meeting characters from previous two games.
The game will be releasing in Fall 2014 for PC, PlayStation 3, PlayStation 4, Xbox 360 and Xbox One.
(YouTube Courtesy: Dragon Age)

Lego The Hobbit
A new trailer for action -adventure title, Lego The Hobbit was released by publishers Warner Bros IE. The game is being developed by Traveller's Tales and will be rolling out on 8 April for PC, Wii U, Nintendo 3DS, PlayStation Vita, PlayStation 3, PlayStation 4, Xbox 360 and Xbox One.
This new trailer titled 'buddy-up' concentrates on the co-op play of the upcoming game. The trailer shows Thorin Oakenshield, Gandalf and Company of Dwarves perform special attacks and abilities. "The Hobbit takes teamwork to a whole new level, allowing players to 'buddy-up' as Thorin Oakenshield and Company of Dwarves perform new abilities and special attack moves," said the official blurb.
(YouTube Courtesy: WBGamesUK)

(Edited by Vanilla Sharma)