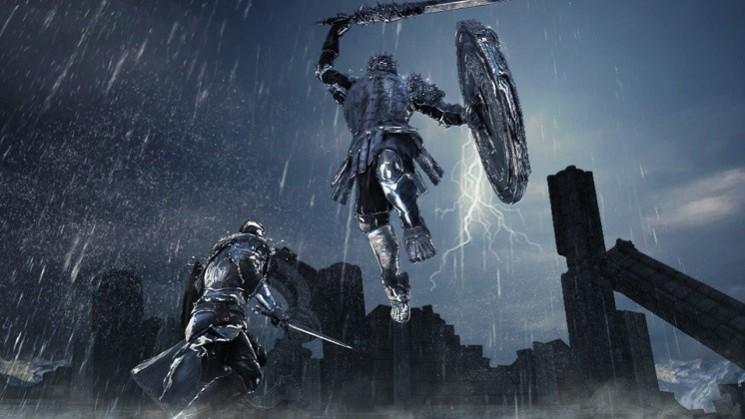 Dark Souls 2, a sequel to developer From Software's successful yet highly difficult video game Dark Souls, has released a new trailer, showcasing a new hero, a new storyline and more.
The trailer opens with the narrator saying that the game is not about death, indicating its difficulty. He further adds that it is about the "determination" and "will" of the gamer to "keep going and not giving up."
"Not giving up when it feels like all is lost. Gathering all you have in you and overcoming the impossible. This is about your sacrifice for greatness and the desire within you to achieve what they say you can't," the narrator points out.
Dark Souls 2 has upped the anticipation of fans and gamers, and the trailer provides a look into the world of this old-school action role-playing game (RPG), whose predecessor has captured the imagination of gamers with intense challenges and emotional rewards.
Players can expect to see a whole new world with new weapons to kill monsters. Players will also be able to create characters. The game will be friendly to newcomers, while retaining the challenging gameplay.
This action RPG is already available for pre-orders and will be rolled out for PlayStation 3 and Xbox 360 on 11 March. The PC version will be rolling out shortly after the console versions.
(YouTube Courtesy: Namco Bandai Games EUROPE)

Wolfenstein: The New Order

Wolfenstein: The New Order is another eagerly anticipated video game from developer MachineGames, and now a new trailer - showcasing the various characters with their craziness, locations in the game and the story - has been released.
The trailer also makes a point with Nazis killing what looks like some innocent people, only to be rescued by Captain BJ Blazkowicz - an American War Hero - who takes it on himself to defeat them. The video also shows some of the weapons in operation (read knife), and later moves to a turret mounted on an aircraft. It ends with a grim encounter between Blazkowicz and a Nazi officer.
The game's setting is in the 1960s giving players an alternate history, where the war is all over and Nazis have won with their advanced technology. Players will be excited to see some amazing graphics with a lot of mech-like creatures in the game.
Wolfenstein: The New Order will be available on 20 May for PC, PlayStation 3, Xbox 360, PlayStation 4 and Xbox One.
The New Order will also allow players to get into the upcoming Doom (Doom 4).
(YouTube Courtesy: Bethesda Softworks)