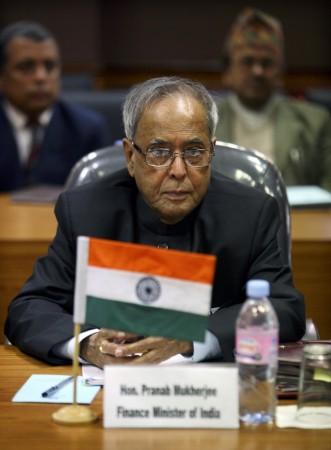 India's 14th Presidential poll is going to be costly as far as unity of the political alliances is concerned. The ruling coalition United Progressive Alliance (UPA) is divided over the forthcoming Presidential election and so too is the National Democratic Alliance (NDA). Future of Agatha Sangma (32), the youngest minister in the UPA government, is also at stake.
Presidential Poll and UPA
UPA is divided over the forthcoming Presidential election with the Trinamool Congress (TMC), a major ally of the coalition government, adamant on not backing the Congress party's candidate Finance Minister Pranab Mukherjee. TMC chief and West Bengal chief minister Mamata Banerjee even went to the extent of campaigning for former President APJ Abdul Kalam on Facebook until he refused to contest the polls. TMC has even hinted that there is possibility of pulling out of the Congress-led UPA government. The party has not announced its support for any candidate.
Former Lok Sabha speaker P.A. Sangma has resigned from Nationalist Congress Party (NCP), an ally of the UPA, after the party objected his candidature.
Presidential Poll and NDA
The Presidential poll has created a huge crack in the NDA. Bharatiya Janata Party (BJP) failed to evolve a consensus within NDA to back P.A. Sangma, who has been proposed by All India Anna Dravida Munnetra Kazhagam (AIADMK) and Biju Janata Dal (BJD). BJP has announced its support for P.A. Sangma but its allies JD(U) and Shiv Sena have decided to vote for Congress' choice Pranab Mukherjee. BJP leader Sushma Swaraj said that they will try to convince TMC to back Sangma.
Presidential Poll and Agatha Sangma
Agatha Sangma, 32, minister of state for rural development, is in trouble following his father's decision to contest the Presidential election without the consent of NCP, which is an ally in UPA. The Congress party has reportedly asked the NCP to decide on the future of the young minister in the UPA government. Sources said that NCP is unlikely to expel Agatha for the decision of her father to quit the party, however, she will be monitored closely during the days leading up to the Presidential elections.