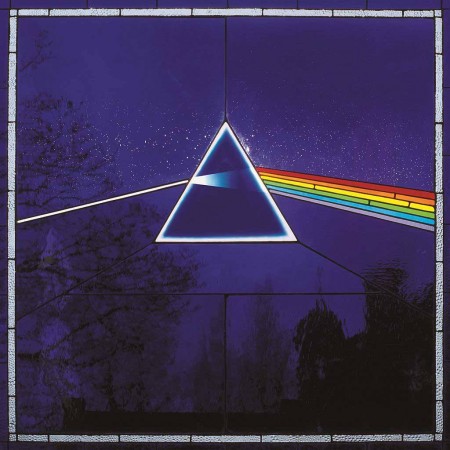 Yes, you love Pink Floyd. But, did you know "The Dark Side Of The Moon" was released this day 43 years ago? The record is not only the band's most successful and critically acclaimed album, but also commonly regarded as one of the greatest of all time.
Many successful musicians of today, such as John Petrucci and Steven Wilson, have mentioned "The Dark Side Of The Moon" as an influence to their own musical styles. So, to celebrate it's 43rd anniversary, here is the album as covered by various artistes of today.
Speak To Me/ Breathe by Dream Theater
When your album is covered by a band like Dream Theater, you should not have any complaints. Be it the guitar tones or the synth atmospherics or the song structure, this is one cover in which Dream Theater has stayed as close to the original as possible. The song was released as part of the Cover Series by the band in which they performed the entire "The Dark Side Of The Moon" live.
On The Run by The Flaming Lips
This cover by American experimental rock band, The Flaming Lips, stands its ground against the rest of the lot just due to its spacey synth usage and heavy psychedelic elements.
Time by Godsmack
If you love heavy alternative music and metal, this one is definitely for you. Sully Erna's powerful singing is a must-listen in this song.
The Great Gig In The Sky by Various Artistes
In 2006, American music composer Billy Sherwood collaborated with various musicians to release "Return To The Dark Side Of The Moon", an album which was like a progressive rock tribute to Pink Floyd's original. This song from the album features Rick Wakeman, CC White, Steve Howe, Jay Schellen and Billy Sherwood.
Money by Dream Theater
Another song from Dream Theater's cover album of "The Dark Side Of The Moon", this is special simply because of John Petrucci's guitar improvisations.
Us And Them by The London Philharmonic Orchestra
Arranged by Jaz Coleman and performed by The London Philharmonic Orchestra, this interpretation of "Us And Them" is hauntingly beautiful. The orchestral sounds take it to a different level altogether.
Any Colour You Like by The Flaming Lips
Watch out for the bass lines on this one. The funky tone used for the guitar and analogue synth-based tone for the bass makes this song the perfect choice for retro-lovers.
Brain Damage/Eclipse by Various Artistes
Brain Damage and Eclipse are two songs that are simultaneously depressing and enlightening when listened to collectively. Covering them and keeping the essence of the original songs alive is really a tough task. But, with this one, musicians like Colin Moulding, Robby Krieger, Geoff Downes, Vinnie Colaiuta, Del Palmer, Michael Sherwood and Billy Sherwood showed us miracles do happen twice.