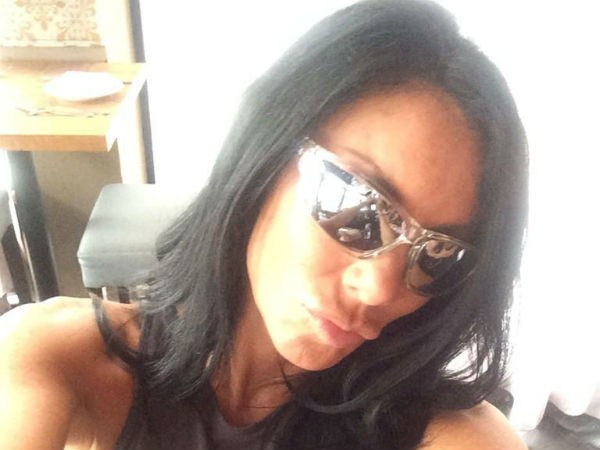 Danielle Staub has broken her silence over her "The Real Housewives of New Jersey" co-star Teresa Giudice's imprisonment sentence. The former has let gone her hard feelings against the latter and offered moral support.
In an exclusive interview with Access Hollywood, Staub has said that it is her children, who are important for Giudice at this stage. The American TV personality has asked Giudice to lead the life that she wants to live and not to worry about what others' have to say.
Staub's daughter has a message for Giudice's daughter. "And my message for Gia from my daughter Christine... she said, 'You know, I can relate to what she has in front of her. She's the oldest and she's going to be responsible for so much more, but just tell her that, you got this Gia and you're strong and your mom will be back soon enough. And all of you just remember you're a family. Nobody can break that,'" she told the Access Hollywood.
Staub was called 'prostitution whore' by Giudice during one of their heated verbal exchanges five years ago in the first season of Bravo series. Even though she has not forgotten the incident, it has not stopped her from standing by Giudice during the latter's painful phase.
"Just because they might have kicked you, doesn't give me the right to do the same in return. Then when does it end? It's just a vicious cycle... it's coming from my heart. I'm genuinely reaching out to her and giving her support. This is a very hard time she is going through," she told Billy and Kit on the show.
"@FamilyIsLoyalty: Ohhhh @daniellestaub dontcha frigin LOVE karma baby!!!!!!!" Yup

— danielle staub (@daniellestaub) October 2, 2014
On asking about her tweet on 2 October after Giudice got her sentence, Staub claimed that she just said 'yes' when someone asked about the karma and people misread it.
Celebrity couple Giudice and Joe have been sentenced to 15 and 41 months imprisonment respectively, in connection with conspiracy and bankruptcy fraud charges.