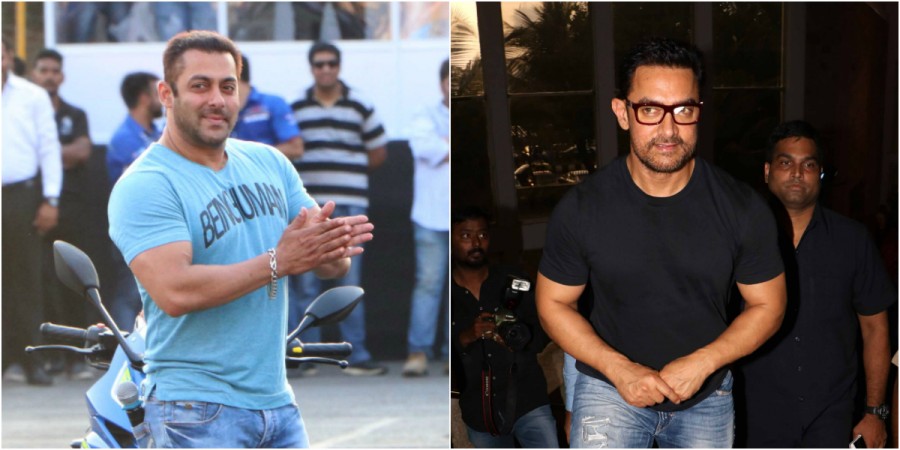 More sources have confirmed that reports claiming Aamir Khan wanted to push release of "Dangal" to 2017 were untrue. The superstar will release the film this December, but only a week early than what was decided.
Insiders have informed DNA that the biopic will arrive in theatres on Dec. 16 instead of Dec. 23. "Releasing the film a week before will ensure the film has three weeks of free run till the second week of January, much like it did with 'PK' and 'Dhoom:3'," the daily quoted a source as saying.
An official announcement is awaited.
This could also have another explanation. Aditya Chopra's "Befikre" starring Ranveer Singh and Vaani Kapoor is scheduled to hit the screens on Dec. 9. The romantic comedy would have enjoyed a solo run for two whole weeks, but with "Dangal" releasing on 16th of the month, the film only gets a week to rake in money.
Is this Aamir's way of taking sweet revenge on the makers of "Sultan," which is produced by Aditya's Yash Raj Films?
The entertainment dailies are flooded with news of how Salman and Aamir are not getting along too well. Although there have been official statements, which claim that the stars are on good terms and there isn't any animosity between the teams of the films mentioned ("Sultan" and "Dangal"), rumours suggest otherwise.
The Khans are in some sort of a cold war. It is being said that Aamir isn't too pleased with the way the "dhobi pachchaad" stunt has been highlighted in the "Sultan" trailer. The "Dangal" actor has been losing sleep over it and believes that his film has been "jeopardised," BollywoodLife reported.
"Aamir was not very happy with Salman's 'Sultan' trailer. He felt that the makers had actually played a spoilsport and jeopardized his film 'Dangal.' Aamir's film is a biopic on Mahavir Phogat and it talks about this one move 'dhobi-pachad' that the character tries to master. With Salman already showcasing it in his film, Aamir feels that his film will be hampered," an insider told the web portal.