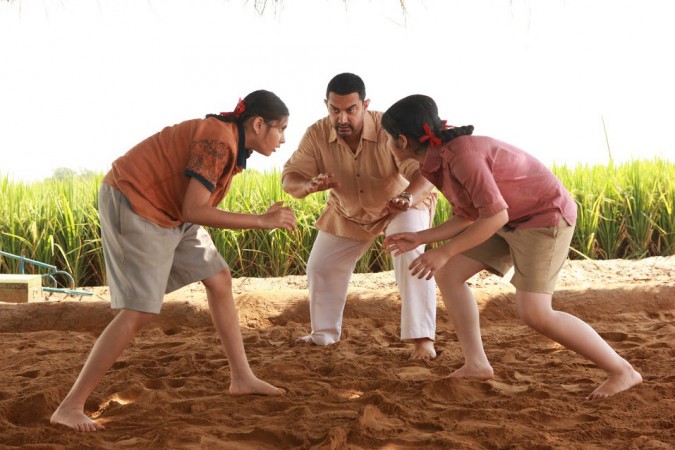 A Pakistani national grabbed attention by uploading Dangal full movie on Facebook and now claimed it to be an "act of strong protest against Indian Govt".
The Pakistani national named Hashim Ah, who stays in Dubai, uploaded Aamir Khan-starrer Dangal on Facebook with the caption saying, "Dangal full movie must share with others as much as you can". Although he later deleted the post, the damage might have already been done.
People have already started searching for the person on Facebook as "hashmi ah dangal", "hashmi ah" and "hashmi ah dubai" have become popular searches on the site. Also "dangal 2016 full movie online hd" is another popular search on Facebook.
Dangal full movie was leaked online on certain torrent sites with free download option just one day after the release and now it has been made available on Facebook as well. After uploading the movie and eventually deleting it, the person made another post on Facebook, talking about his protest against the Indian government.
Read the full post here.
"Dangal uploaded earlier by me on Facebook was an Act of Strong Protest against Indian Govt.
I am #HashmiAh a Youtuber and blogger writing the post to clarify my act.
In the past i was also a fan of Bollywood and Amir Khan especially but after Modi Govt taken power and start a Muslim Slaughter in kashmir. I review my interest and did research on the revenue that Indian economy is earning from screening Bollywood in Pakistan which is millions of dollar.
That money is a fuel to Indian weapons against innocent kashmiris and Civilians in Pakistan near LOC.
PEMRA put a highly appreciated ban on Indian channels and Pakistani cinema put a self-declared ban on Indian movies.
Now before the release of Dangal that cinema owners are again setting to screen Bollywood movies.
Me as a Social Media Activist highly condemn this move of Cinema owner and want to give a strong message that stick to your industry which is in a stage of revival. We have a bunch of Good Movies in past like Waar, Maalik, Jawani phir nahi aani and many more under production.
So we should not sell our solidarity on the name of Entertainment. We have well structured media which is making Drama serials with strong story-lines. Movie industry was in warm water for a long time but now its on right track. At this time bollywood movies in cinemas are not appreciable.
For Indian online media which is crying very loudly just because a Pakistan did this! They should focus on indian torrent uploads from where i got the source.
Let's join Hands and say no to bollywood we are with our very own industry."