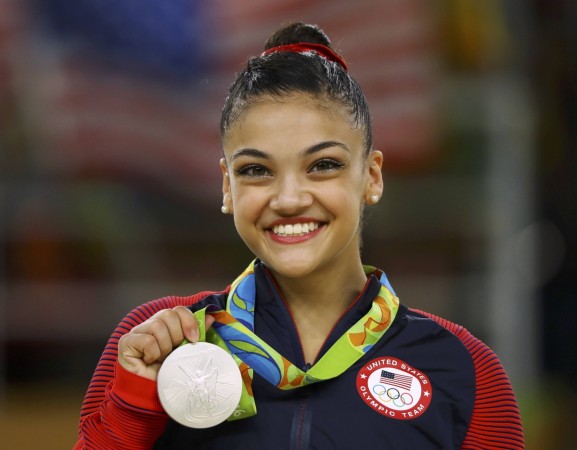 Monday's episode of Dancing with the Stars saw one couple landing a perfect score, making them safe from Tuesday's elimination.
Laurie Hernandez and Valentin Chmerkovskiy danced to "The Way You Make Me Feel" from Michael Jackson ONE and the judges were left speechless by their performance. It was Cirque du Soleil week on the ABC dancing reality show and the Olympic gold medallist and her partner performed a flawless jazz routine that had judge Bruno Tonioli complimenting her saying she is a combination of Debbie Allen, Janet Jackson and Paula Abdul.
Julianne Hough, too, was lavish with her praise telling Hernandez that Michael Jackson was the King of Pop, "but you are the Queen of the Ballroom!"
Speaking to ET after the performance, Hernandez said she was stunned by the result. "I was so surprised, because we hadn't gotten a '9' yet, and so I was just, like, 'Wow, we might get our first '9's today!' And then they went '10,' '10,' '10,' and I was just like, 'Aaaahhh!!!'" she said. As for the performance itself, she said it felt like being in a real-life music video.
The Olympian has been on top of the leader board since the premiere, and it wouldn't be surprising if she takes home the Mirrorball Trophy this time. Taking to Instagram, Chmerkovskiy, too, praised his dancing partner, saying she earned the perfect score.
Dancing with the Stars airs Mondays and Tuesdays on ABC.