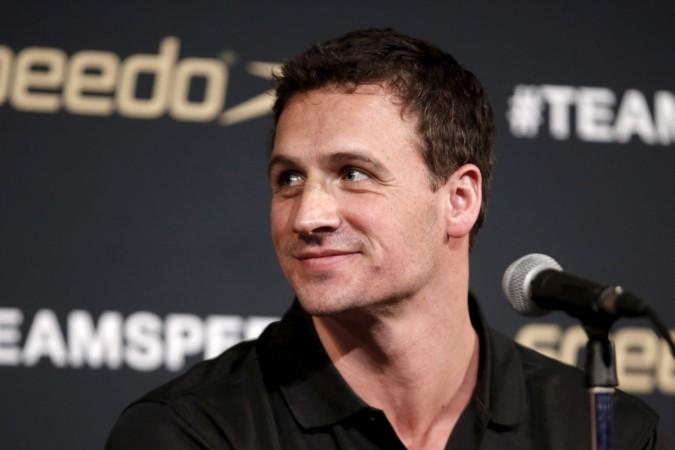 The Season 23 premiere of ABC's "Dancing with the Stars" wasn't a smooth ride, as it saw a minor interruption from a few audience members as soon as Olympic swimmer Ryan Lochte finished his performance.
Although viewers couldn't see what exactly happened, it looked like two members from the audience rushed on stage and threw something at Lochte. At least four other people were yelling anti-Lochte slogans.
Security soon intervened and resolved the issue.
"So many feelings are going through my head right now, a little hurt," Lochte said after the incident. "But you know, I came out here, I wanted to do something I'm completely not comfortable with out here. And I did, and I came out with a big smile and I have the best dance partner."
His dancing partner Cheryl Burke also defended her partner, saying she was shocked and hurt. "Me and Ryan have gotten the pleasure to know each other and he's is an amazing guy. He's great, he's kind and he's just here working his butt off and trying to do what he's supposed to do, which is dancing, so I hope people give him a chance," he said.
Lochte joined "Dancing with the Stars" following the fake robbery controversy that took place during the Rio Olympics 2016. He came on the show to do damage control to his brand, and according to "Dancing with the Stars" boss Rob Wade, the dancing reality show is the perfect platform for that.
"We use the show as a place where people can come on and tell their story," he was quoted as saying by TVGuide. "It's often been a show where people can come up and talk about things that have happened in their lives that are very positive and things that were more problematic, and we felt like for us, this is an opportunity for Ryan to come on and show his true self and dance on the show and have some fun. We certainly didn't feel like we should be pulling the offer away from him."
"Dancing with the Stars" is aired Mondays and Tuesdays on ABC. New episodes can be watched online on ABC.com or Abc.go.com.