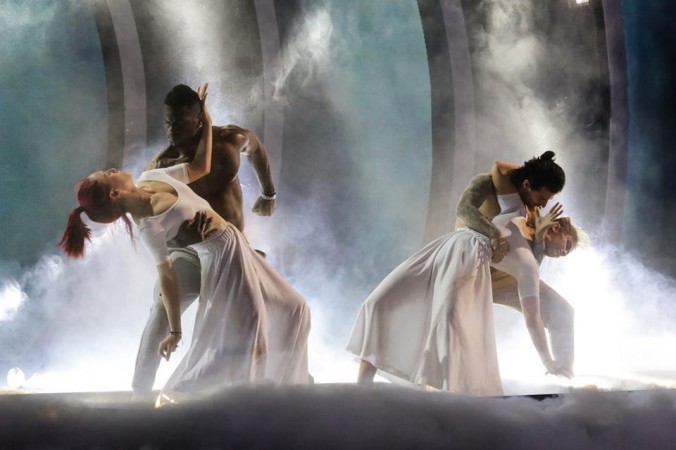 Season 22 week 8 of "Dancing with the Stars" saw "Fuller House" star Jodie Sweetin bidding adieu to the ABC dancing reality show. Although Sweetin and her dancing partner Keo Motsepe put up a brilliant performance on Monday night, scoring a perfect 10 from the judges, they were eliminated because of last week's dismal scores.
After her performance, Sweetin told People that she worked hard to get perfect 10s this week. "I think we've done that every week. We said alright, this is what we're going to do this week, and we've accomplished it," Sweetin said.
Prepping for the act was fun, but difficult as well, Sweetin told People. "A lot of our dances have been really emotional and intimate, but this week we are dancing with props and some of the troupe. That's been fun but also makes rehearsals a little more difficult."
Besides Sweetin, Ginger Zee too put up a powerful performance that saw her scoring a perfect 30 from the judges.
Although frontrunner Nyle DiMarco did not earn a perfect score this week, he gave audience an idea of how it felt to be deaf, and he did this by performing a part of his paso doble without any music. Judge Carrie Ann Inaba wasn't the only one who was moved to tears.
"A lot of people have labeled me as the deaf guy who can dance, but I think they don't really understood how it works, the fact that I can't hear anything at all, and we thought this would be great opportunity to bring silence into the middle of the song," DiMarco told People after the performance. "Because I don't hear anything, and I've been dancing well. So it's nice to give them an insight into my world."
"Dancing with the Stars" airs Mondays at 8 p.m. EDT on ABC.