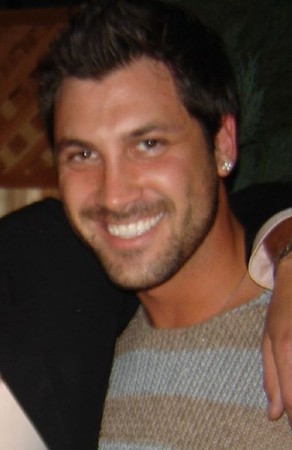 The reigning champions of "Dancing with the Stars" Season 18, Meryl Davis and Maksim Chmerkovskiy have an undeniable chemistry. The two gave a strong indication of their budding romance during the finale episode, when Chmerkovskiy asked Davis to marry him and start a family with him.
"I want to ravage her and have ice-skating, big, Russian, mean babies. We're going to call them Boris and Oleg. Their nicknames are going to be Bear. Both. One nickname for both," Hollywoodlife quoted Chmerkovskiy.
When Chmerkovskiy was asked when he is going to propose to Davis, he joked: "Probably tomorrow."
Though the dancing duo has not confirmed their romance rumors, they have not shied away from PDA since day one of the show.
Body language expert, Dr. Lillian Glass feels that their PDA hints towards real romance.
"They are completely connected and their chemistry is undeniable. She is more soft spoken and Maks is out there front and center which is a good match as they are both not competing for the limelight and attention," the website quoted Dr. Glass.
Furthermore, during their appearance at "Live with Kelly & Michael", Chmerkovskiy also kissed Davis on her forehead giving fans all the more reason to believe that they are a couple.
"He tenderly kissed her forehead while she embraced his chest, loving all the affection from Maks. The forehead kiss shows he is protective over her. He kissed her hand showing respect for her," Dr Glass added.
Meanwhile, this is the first time in eighteen years that Chmerkovskiy has won "Dancing with the Stars" trophy. He gave a mind-boggling cha-cha performance with Davis and scored a perfect 90.
"It means so much. To do it with Meryl is a dream come true. There's a reason it didn't happen before — because it was meant to happen with this one," Chmerkovskiy said regarding his first victory.