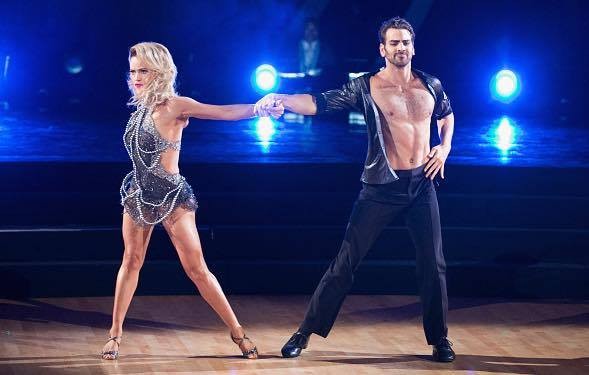 A feud is already brewing on the sets of Season 22 of "Dancing with the Stars."
According to a Radar Online source, a number of male contestants are not happy with deaf model Nyle DiMarco's success on the show. DiMarco has reportedly got a lot of backlash from other cast members ever since his stellar performance in the first week of ABC's dancing reality show.
DiMarco, who is completely deaf, meaning he cannot hear any sound or feel any vibrations, scored 23 points in the first week and he credited his dancing partner Peta Murgatroyd for helping him master the moves. However, "Nyle has been getting a lot of backlash from others on the cast because he was the star of the show last week," the Radar source revealed. "Although he had a slightly difficult time learning the dance because he is deaf, Nyle is extremely devoted to winning this season."
"Of course people are jealous because the man is simply stunning," the source added. "His fan club blew up last week."
The source further revealed that the other men DiMarco is competing against, which include Antonio Brown, Doug Flutie, Von Miller, Wanya Morris and Geraldo Rivera, "seem to be jealous of him, because he is so young and hot."
"Some of the men on set have even been making fun of Nyle," the source told Radar, adding, "They think because he cannot hear them he doesn't know. But his camp knows, and he is just using this criticism to push him even harder."
Week 2 of DWTS Season 22 saw DiMarco and his partner scoring 20/30. Although his performance was met with a roaring applause from the audience, DiMarco took some heat from the judges, who felt his dancing style was a bit too aggressive. In a rehearsal segment DiMarco also spoke about needing to work hard to prove himself a dancer and not as someone who was progressing through the competition due to sympathy votes.