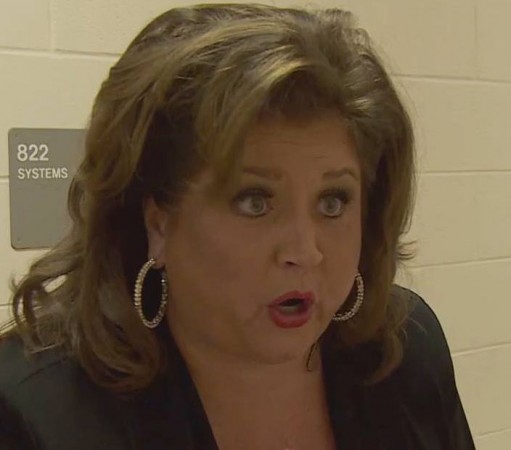 Former "Dance Moms" cast member Chloe Lukasiak's career hasn't come to an end even after exiting Lifetime's reality show. The 14-year-old dancer is going to star alongside Bailee Madison in a new film titled "Cowgirl's Story." She is also going to be part of the network's new TV film, "Center Stage: On Pointe." If there's one person who doesn't seem too happy about it, it is dance coach Abby Lee Miller.
The recently aired "Dance Moms" Season 6 reunion special included a scene, in which JoJo Siwa's mother, Jessalyn, revealed Abby's apparent frustration. She added that the dance coach's disappearance during Season 6 was partly due to Chloe.
"I think that was the week that you found out that Chloe, the little girl that left the team when we came, booked a movie. I think that is what sent you over the edge," Jessalyn told Abby.
The dance coach, however, refused to comment on this allegation. She simply said, "You're not supposed to talk about that because I'm not allowed to talk about her."
Although Abby's statement did little to dispel people's doubts, other "Dance Moms" cast members including Maddie and Mackenzie Ziegler's mother, Melissa Gisoni, Kendall Vertes's mother Jill and Nia's mom Holly Frazier said they didn't know Chloe's budding career affected the dance coach.
Chloe and her mother Christi left "Dance Moms" in 2014. The dance prodigy has since gone on to grace magazine covers, win the "Choice Dancer" title at Teen Choice Awards 2015, and more recently, land a movie deal.
Maddie's exit from the Lifetime reality show comes after her rival's departure. The "Cheap Thrills" dancer is due to appear as a judge on FOX's "So You Think You Can Dance: Next Generation" and star alongside Naomi Watts in "The Book of Henry."
Abby, however, bid a tearful goodbye to her star performer's mother in the Season 6 reunion special. "Remember everything I told you and remember everything that you learned because those lessons will come into play. With my whole heart, I say, this is just the beginning," she added.