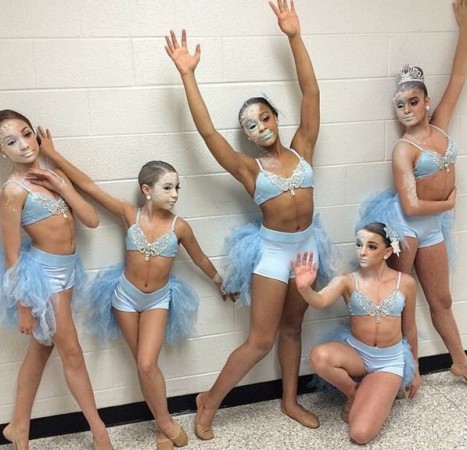 American reality television series "Dance Moms" is set to return with a new cast, dance performances and the same old Abby Lee Miller. The Season 6B is going to focus on new dance protégés and their mothers and according to the latest news, dance coach Abby is already on the lookout for young dancers across the country.
A recent Rome News-Tribune article claims that Abby flew down to Atlanta to hold auditions for "Dance Moms" Season 6B. The outlet further states that one dancer in particular caught Abby's interest and what ensued was a series of phone calls between the dance coach's team and the nine-year-old dance protégé, Lily Lary from Dance Works of Rome.
According to the report, Lily was overwhelmed and nervous when she auditioned for "Dance Moms" and the young dancer said that she received only constructive criticism from Abby. She added that her performance was 'good' and it remains to be seen if she gets selected as part of the TV show's cast.
In any case, the fourth grader from West End Elementary School is happy that she was part of the try-outs. In her words, the audition itself proved to be one of the best experiences of her life.
"I got to learn how Dance Moms started and I got to meet one of my idols," she said.
Emily McKnight, owner of Dance Works of Rome stated that the auditions were a learning experience for the kids, who were given clear instructions.
"It wasn't like a typical audition. Abby was giving constructive criticism rather than automatically cutting the dancers from the audition," Emily added.
"Dance Moms" Season 6B's air date hasn't been confirmed by Lifetime yet.