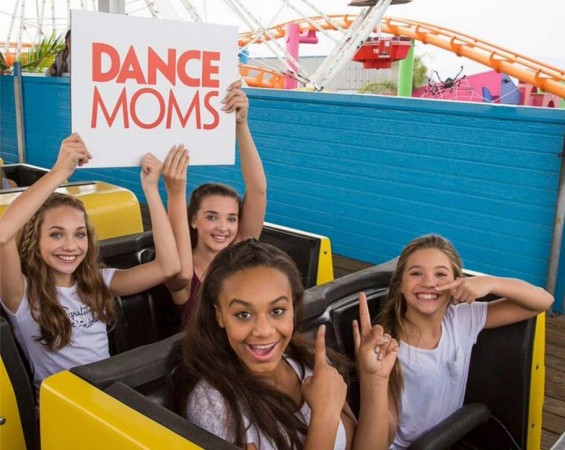 After Maddie Ziegler, Brynn Rumfallo is touted as the rising star on "Dance Moms." The newest entrant in the Lifetime reality series is known for her skill, grace and technique. So far, she's put up with all the drama and negativity on the dance show, but if there' one thing she is uncomfortable with, it is dancing with a boy.
A new report on the "Dance Moms" spoiler website claims that the 12-year-old wasn't comfortable with the idea of performing a duet with Yadiel Figueroa, the guest star on Season 6 episode 22. According to the website, Brynn cried before and after her performance and refused to do it again.
Unfortunately, teaming up with a boy wasn't the only bit of tough luck for Brynn. The dancer even tripped while performing on stage, causing a bit of chaos backstage. Her mom Ashlee Allen and dance coach Abby Lee Miller rushed to help her amid fears that she might have injured herself. However, the dancer confirmed that no harm was done.
Although Brynn's fall didn't cause any injuries, it did harm her score on the ranking table. The website reported that Brynn's duet, titled "Date Fate," was placed fourth overall in the teen division.
Last week, two of "Dance Moms" stars, Maddie and her younger sister Mackenzie, bid goodbye to the cast and crew of the reality show. The fan-favourite Ziegler sisters' departure marks a major change in the cast and it is not yet known if Abby will try to replace them with a few up and coming dancers.
"Dance Moms" Season 6 is on a mid-season hiatus. The second half of the show is scheduled to be aired in the summer of 2016.