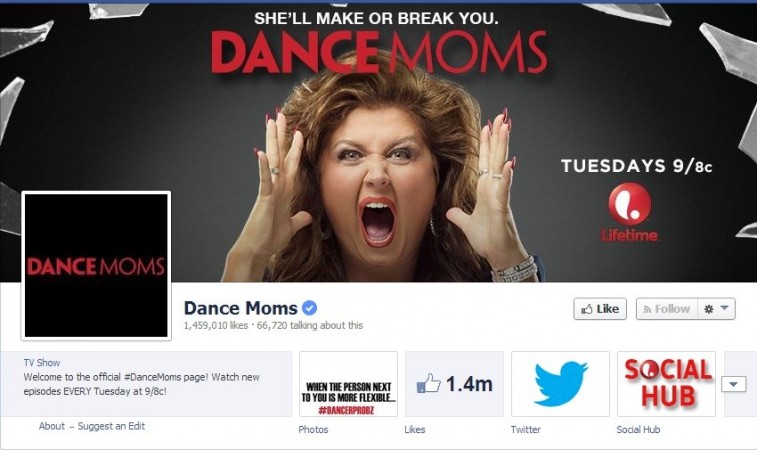 Abby Lee Miller of "Dance Moms" has been accused of trying to sabotage Chloe Lukasiak's win in the mid-season finale of the dancing reality show, after the co-host allegedly try to convince the judges that the 12-year-old did not deserve the win.
Francisco Thurston, a professional dancer and co-host of the event, said that the episode was packed with drama and most of it was not telecast. In an appearance on AfterBuzz's TV podcast, Thurston said that Miller wanted Kamryn Beck, who was Chloe's direct competition, to be declared the overall winner.
"After Chloe won, Abby pulled the judges into a production room because she completely disagreed with their decision that Chloe won. She was not having it," said Thurston, adding that that Chloe beat Kamryn by a couple of points.
"She pulled the judges into the room and gave this long sob story about how Chloe has fans and Instagram fans and she's never in class and this is why she doesn't deserve to win," said Thurston.
But the judges stood by their decision.
"One of the judges was like, 'I don't watch Dance Moms. I don't care how many Instagram fans she has, I judged her on her dancing.' And the rest of the judges followed," said Thurston.
Meanwhile, Chloe's mother, Christi Lukasiak, tweeted about the incident on Tuesday night noting that Miller's antics have greatly upset her. "For those of you who missed this before: check out that kind of stuff Abby pulls and ask why I get so upset," Christi tweeted along with a report on Miller not being happy with Chloe's win, and asking judges to reconsider their decision.
After Thurston's interview unleashed a whole lot of comments from Chloe fans who accused Miller of trying to get the scores changed, Thurston clarified his statement saying that Miller did not try to influence the judges.
"I should be clear," he added in the comments section of AfterBuzz's TV podcast. "Abby did not try and get the scores changed, she just didnt think that Chloe should of won and wanted to question the judges as to WHY she won. "
(ED:VS)