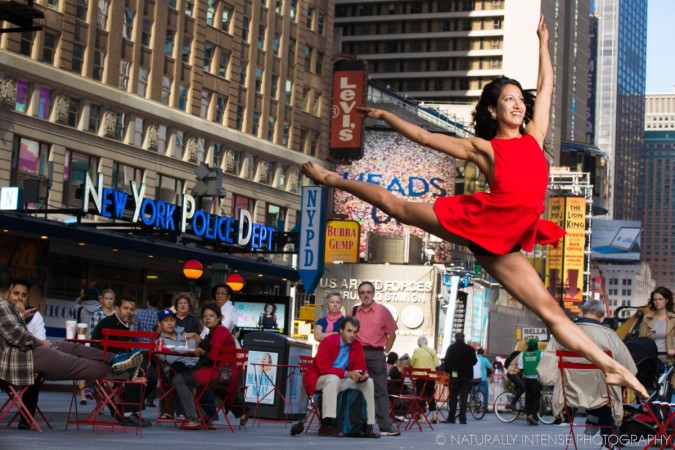 Part street show, part fine art, the "Dance as Art- The New York Photography Project" is a celebration of the beauty of dance, and a tribute to the talented artists of the Big Apple.
Inspired by the diverse and gifted artists of New York, photographer Kevin Richardson created "Dance as Art" as a call to remember and support the arts.
Although he considers himself as a writer in many ways, for "Dance as Art" he dons the cap of a photographer to inspire, delight and set the stage to tell the story of some amazingly talented dancers of New York City.
"New York was not Main Street, USA where everyone looked pretty much the same- as art and the idea of self-expression was something almost tangible- something we all participated in," he gushes about the New York of twenty years back, when he had just moved to Big Apple.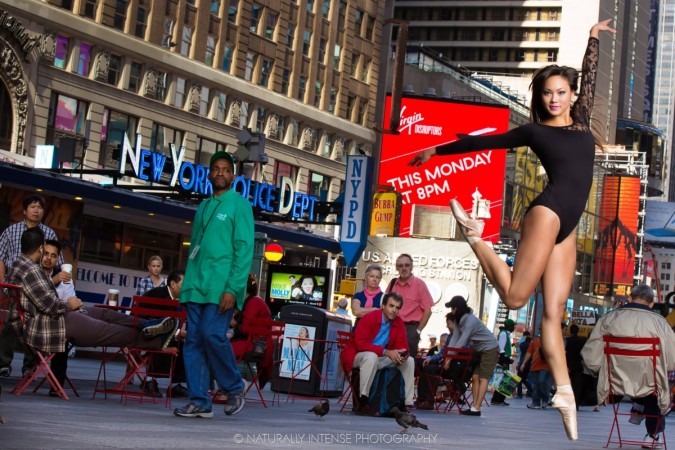 Richardson wanted to capture the energy that comes with the legions of dancers, painters, sculptors, actors and performers who flocked to New York. He calls the New York of twenty years ago as the "Mecca of artistry", because it was the place, which met arists with "open arms, embracing them with affordable housing and a chance to present their work in one of the greatest art centers in the world". Even an average New Yorker could afford to be a part of a magnificent spectacle when he had just moved there, he claims.
"Today, skyrocketing rents and decreased funding for the arts created a desert out of the artistic oasis that was New York," he laments. He is worried that with the heavily charged ticket rates for live performances, including Broadway, ballet and modern dance performances, are no longer a part of New York's shared heritage but rather an experience for the privileged few.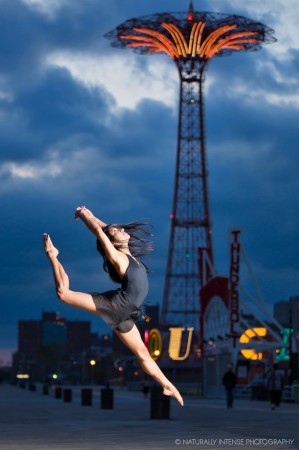 Richardson says that "Dance as Art" is not just a celebration of the beauty of dance, it is also a tribute and a reminder of the importance of art as part of what makes New York, worth loving and living in. It is also a street show, which brings the art of dance back to the people, drawing crowds, sometimes in the hundreds, who have a chance to see these phenomenal artists dancing in the streets, with every single photo shoot.
"The dancers stand as representatives of all artists, who are the creative soul of our City and without them there is an emptiness that no new incoming population can fill," he says.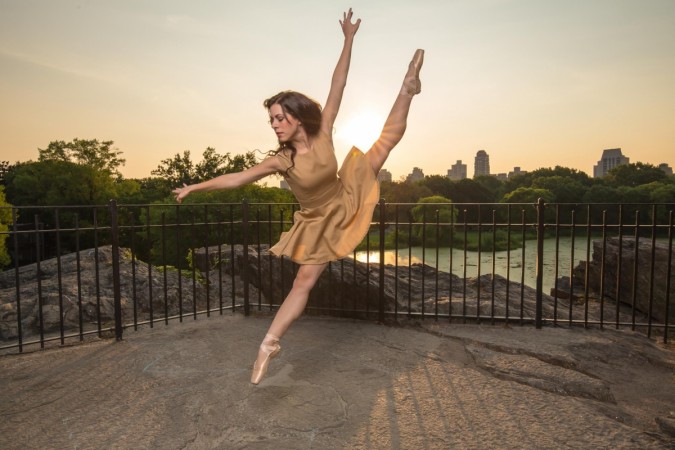 Richardson reminds his fans to "support the arts and remember the artists". More spectacular pictures of dancers paused in motion can be seen in the "Dance as Art" Galleries.